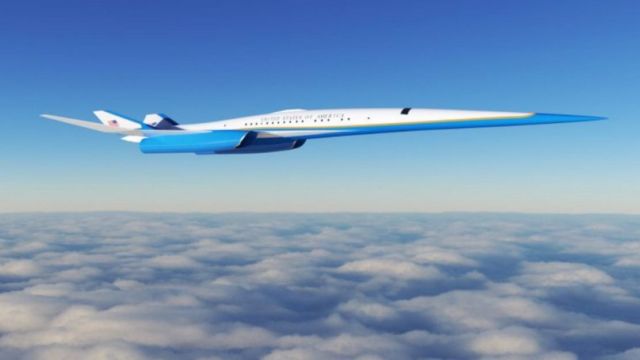 Exosonic supersonic aircraft maker, has partnered with the U.S. Air Force's presidential and Executive Airlift Directorate (PE), to develop a supersonic aircraft for the USA President, that will carry 31 passengers.
The Exosonic "low-boom" supersonic jet, will have 5,000 nautical mile range and a speed of Mach 1.8 (1,380 mph), will not replace the Air Force One, but would be available for special government missions.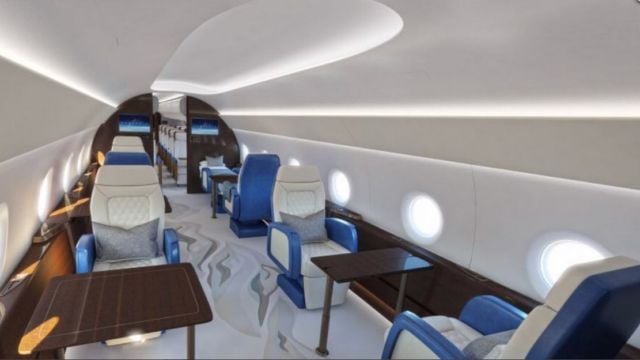 Credit Prime Studios
The company is developing a new standard for travel with a low-boom supersonic jet capable of cruising at Mach 1.8 overland and comfortably carrying 70 passengers.
It will enable supersonic travel at prices comparable to a business class ticket today.
"For the past 50 years, our long-haul flight times have remained the same. Loud sonic booms from supersonic aircraft resulted in overland flight bans. But with low boom capability, we believe we are now at an inflection point where supersonic jets capable of quiet, overland flight will eventually make existing subsonic aircraft obsolete."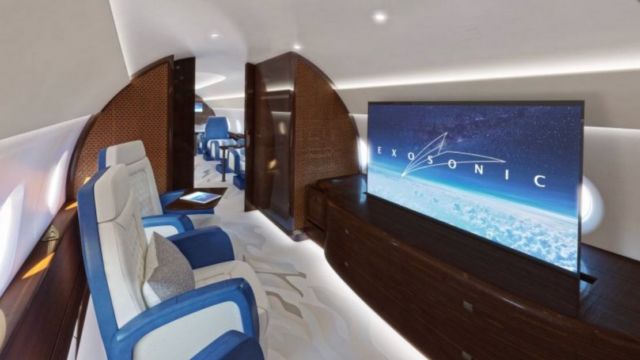 Credit Prime Studios
"We believe that progress in speed does not require sacrificing the environment. We are actively working to ensure that a world with supersonic aviation is also friendly to those on the ground. This means developing an aircraft that runs on sustainable fuels, and a company that is conscious of its environmental footprint."
sources Exosonic,  Robb Report