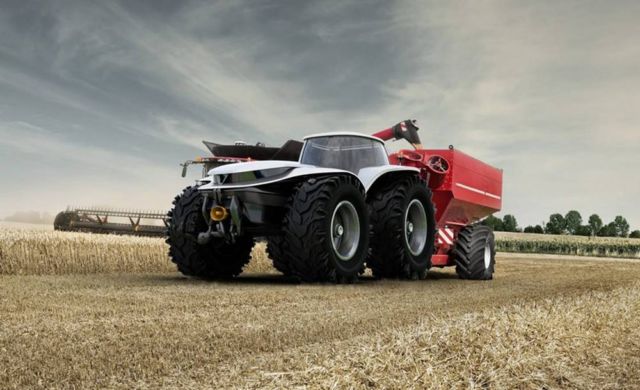 H202 concept is an hydrogen fuel cell electric tractor equipped with advanced autonomous driving system, focused on time optimization and cooperation with the user.
H202 includes also technologies such as Laser and Oled lights, advanced active safety and remote management.
Batteries could also be charged directly at the farm, using a plug or wireless inductive charging. Hydrogen could be obtained from methane produced with anaerobic digesters directly on the farm.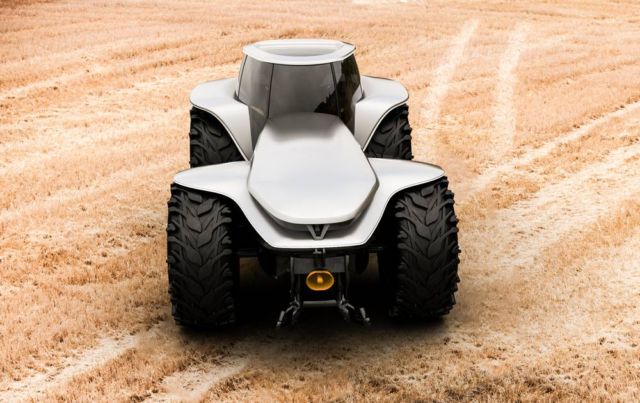 For this reason H202 has advanced autonomous driving that will be able to complete complex and repetitive tasks working around the clock.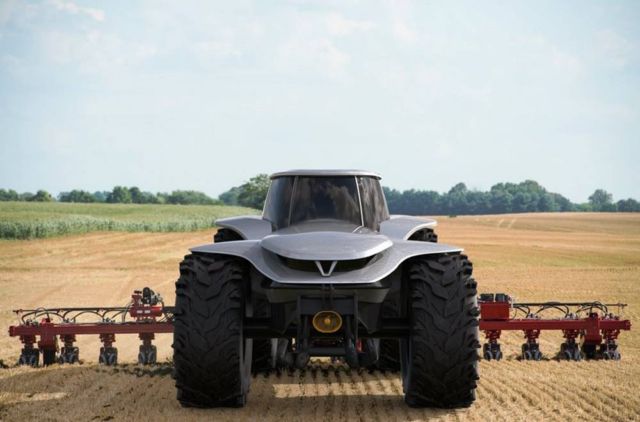 Tractors management will be tightly integrated with farm's production plan, taking advantage from big data to get informations about cultivations, meteo and soil, will be possibile to optimise time and resources.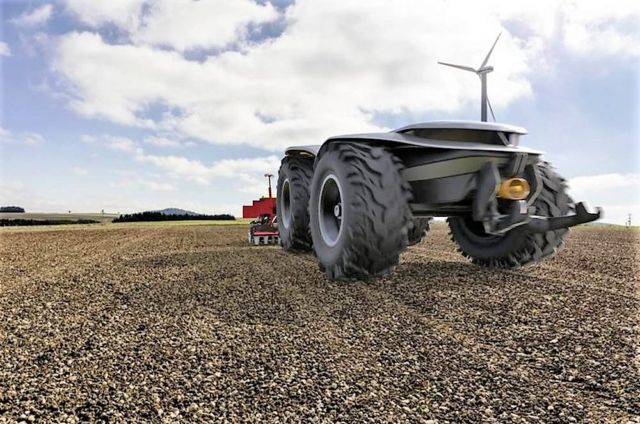 source Lorenzomariotti