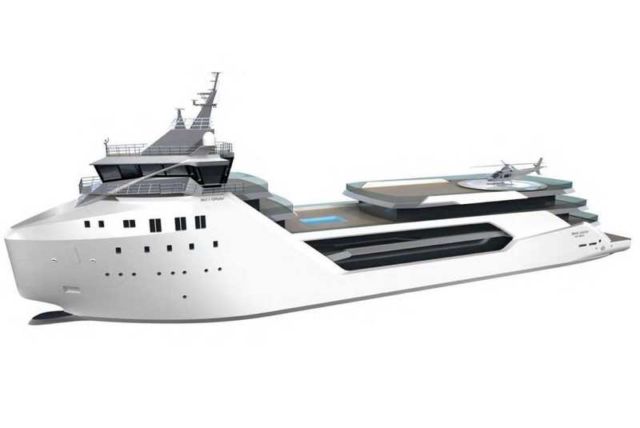 The Vard 1-08 Kilkea superyacht boasts an ice-classed hull, is a true globe-explorer.
The Vard 1-08 Kilkea Superyacht, measuring 250 feet, features a pool, glass-enclosed dining area, helipad, 18 cabins for up to 36 passengers.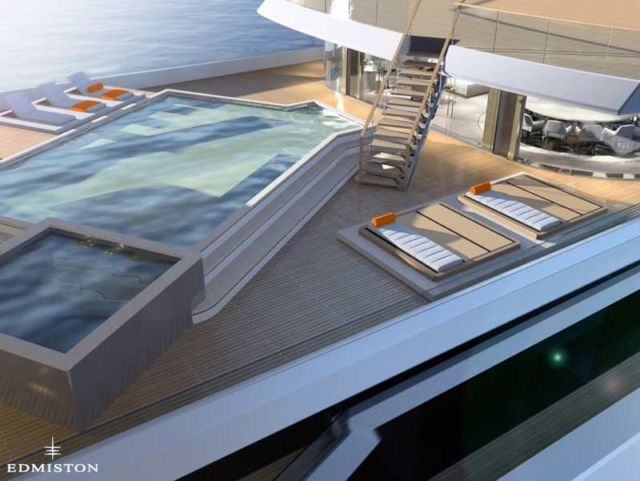 VARD 1-08 KILKEA is the latest project from Shackleton Superyachts and international shipbuilders Vard, with exterior styling from UK's renowned yacht designers Bannenberg & Rowell Design.
Robust and powerful, VARD 1- 08 KILKEA is bestowed with unrivalled seakeeping abilities, guaranteeing the utmost safety and comfort. She boasts an ice-classed hull and a commercial-inspired hull capable of taking on the most challenging conditions in total comfort. This remarkable expedition yacht can traverse unchartered waters for even 30 days at a time without stocking up on supplies. There is a proposed heli-deck and plentiful space to stow all the tenders, toys and small airplanes one could need on a round-the-world voyage.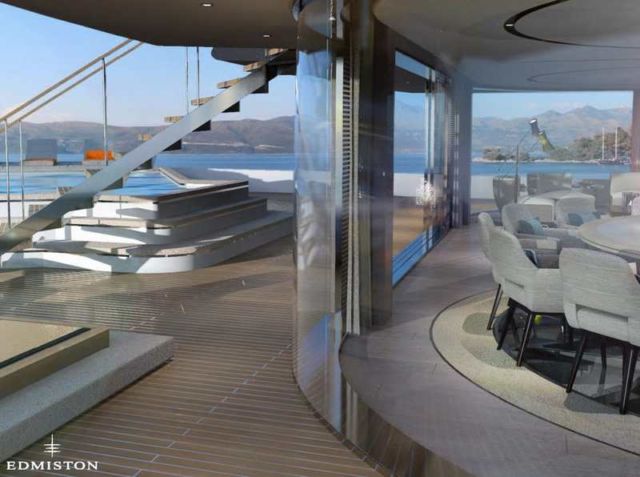 The adventure-seeking VARD 1- 08 KILKEA superyacht also places an enormous emphasis on luxury and design. Expansive interiors and deck spaces provide ample salons, dining and relaxation areas to host a large number of guests, depending on your choice of layout up to 36 guests can be accommodated in 18 cabins.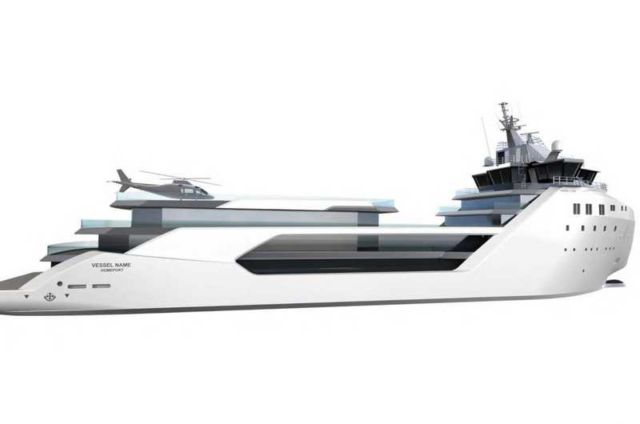 Likewise, with an eco-conscious mind-set, VARD 1-08 KILKEA was developed with a focus on low fuel consumption. She will be powered by diesel-electric propulsion utilising four electric generators and four diesel engines driving two controllable-pitch propellers. VARD 1-08 KILKEA's cruising speed will be 12 knots with a top speed of 15.4 knots, and zero speed stabilisers will ensure comfort when at sea.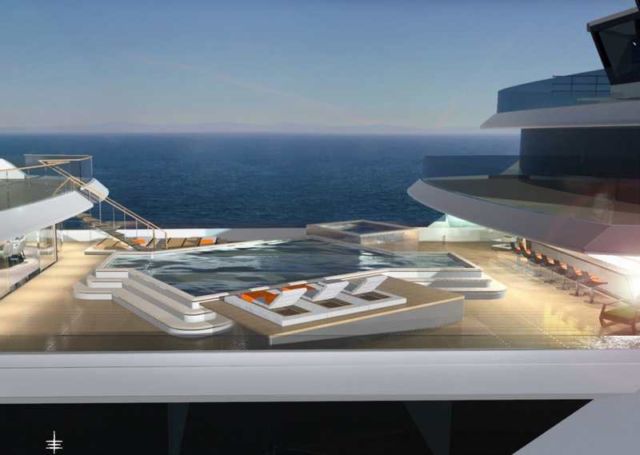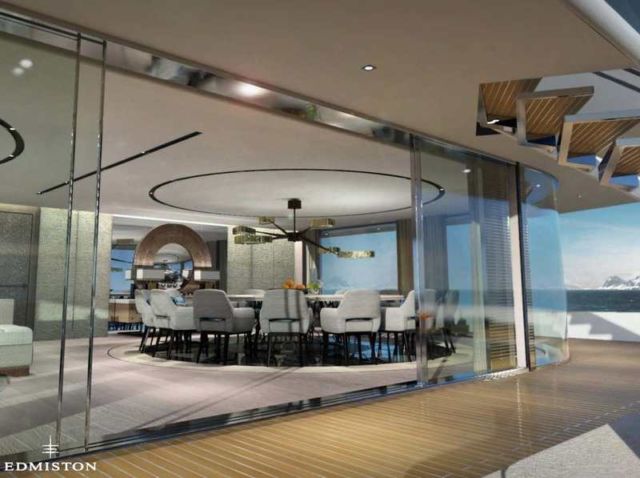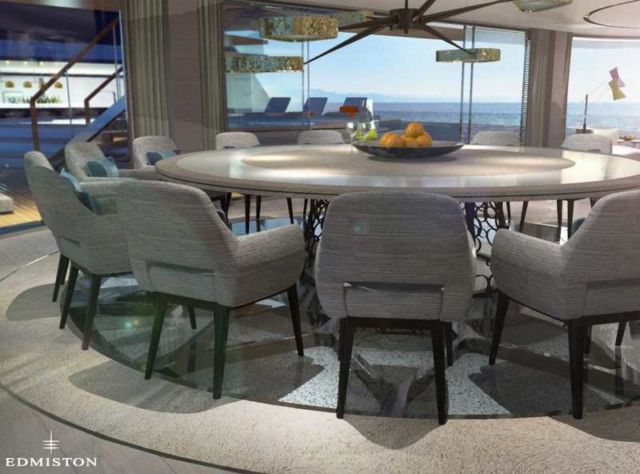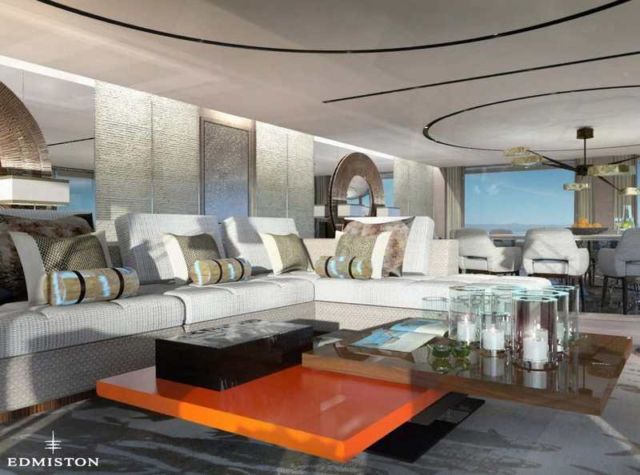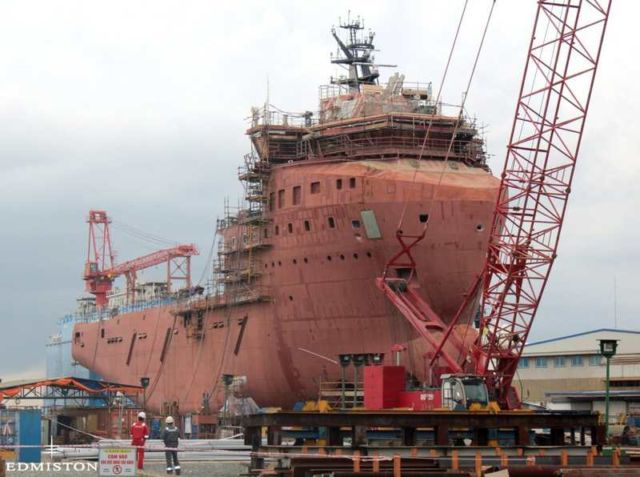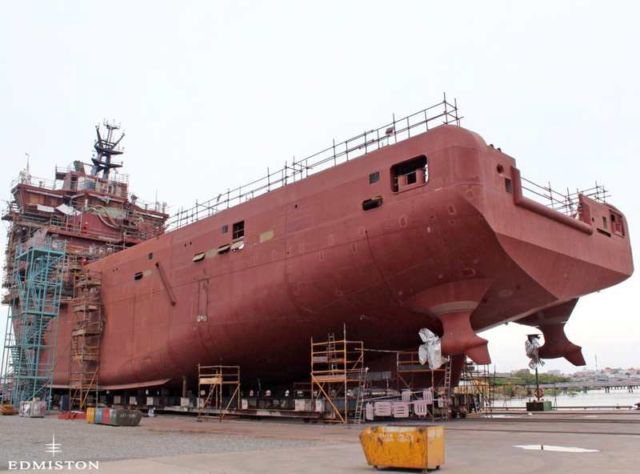 source Vard 1-08 Kilkea Superyacht