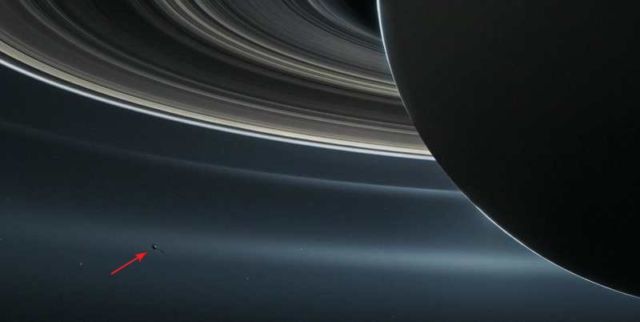 The final chapter in a remarkable mission of exploration and discovery, Cassini's Grand Finale is in many ways like a brand new mission.
Twenty-two times, NASA's Cassini spacecraft will dive through the unexplored space between Saturn and its rings. What we learn from these ultra-close passes over the planet could be some of the most exciting revelations ever returned by the long-lived spacecraft. This animated video tells the story of Cassini's final, daring assignment and looks back at what the mission has accomplished.
The Cassini mission is a cooperative project of NASA, ESA (the European Space Agency) and the Italian Space Agency. The Jet Propulsion Laboratory, a division of the California Institute of Technology in Pasadena, manages the mission for NASA's Science Mission Directorate, Washington.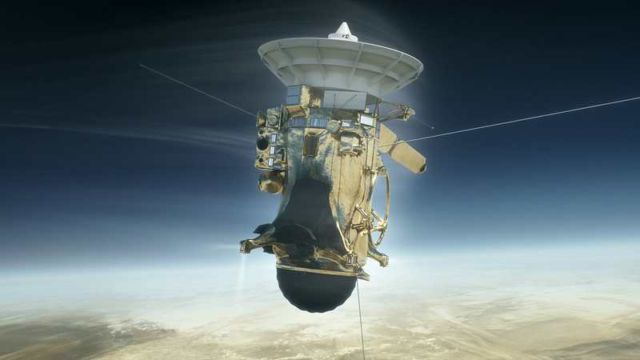 Unique science
As Cassini plunges past Saturn, the spacecraft will collect some incredibly rich and valuable information that was too risky to obtain earlier in the mission:
The spacecraft will make detailed maps of Saturn's gravity and magnetic fields, revealing how the planet is arranged internally, and possibly helping to solve the irksome mystery of just how fast Saturn is rotating.
The final dives will vastly improve our knowledge of how much material is in the rings, bringing us closer to understanding their origins.
Cassini's particle detectors will sample icy ring particles being funneled into the atmosphere by Saturn's magnetic field.
Its cameras will take amazing, ultra-close images of Saturn's rings and clouds.
source saturn.jpl.nasa