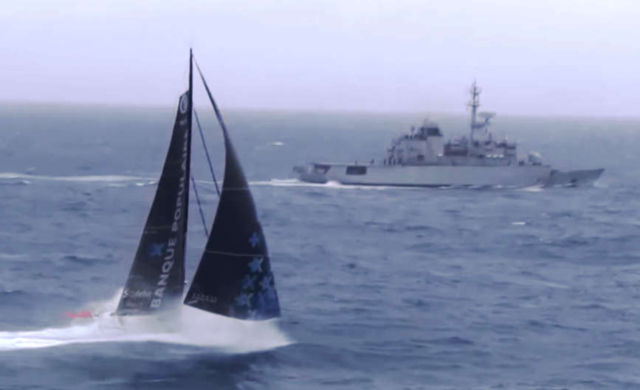 For the first time in the history of the Vendée Globe, and in ocean racing in general, footage from the Southern Ocean off the Kerguelen Islands were sent back.
This is thanks to the joint efforts of the Race Directors, the Vendée Globe audiovisual production team, the French Navy and the French TV channel TF1.
The Vendée Globe is a single-handed (solo) non-stop yacht race around the world without assistance. The race was founded by Philippe Jeantot in 1989, and since 1992 has taken place every four years. It is named after the Département of Vendée, in France, where the race starts and ends. The Vendée Globe is considered an extreme quest of individual endurance and the ultimate test in ocean racing.
[Facebook]