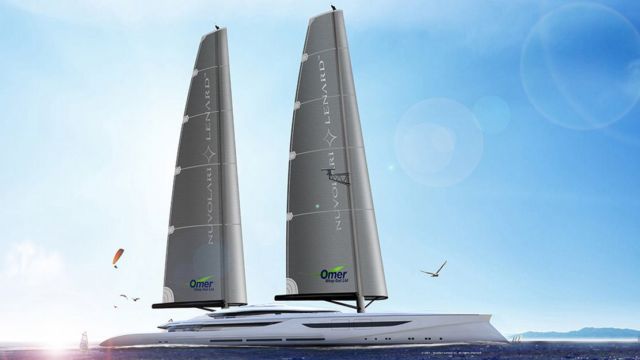 Vento, the environmentally friendly 100m megasailer concept, was recently unveiled at the Venice Boat Show.

The Vento new 100 meters megasailer by Nuvolari Lenard, promises to combine the best parts of eco-friendly cruising.
The carbon masts that holds the wing sail stand 210 feet (64 meters) tall, supporting a sail area of 22,604 square feet (2,100 square meters).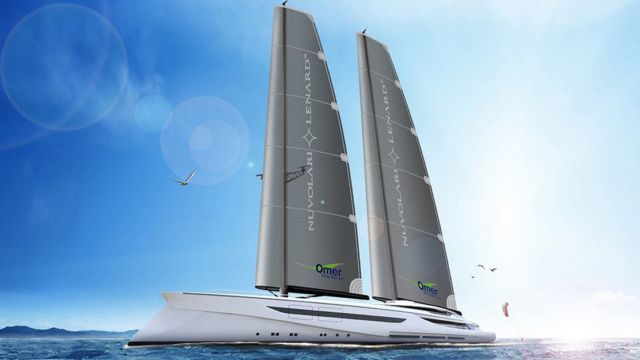 Carlo Nuvolari said:
"There's nothing stopping us from thinking about a truly green large yacht.
You just have to stop being a traditionalist and take a risk, going back to the basics."
"An electric motor and batteries are not enough to make a boat green. Yacht design needs to change pace, to concern itself as much with the sea on our doorstep as with seas far away."