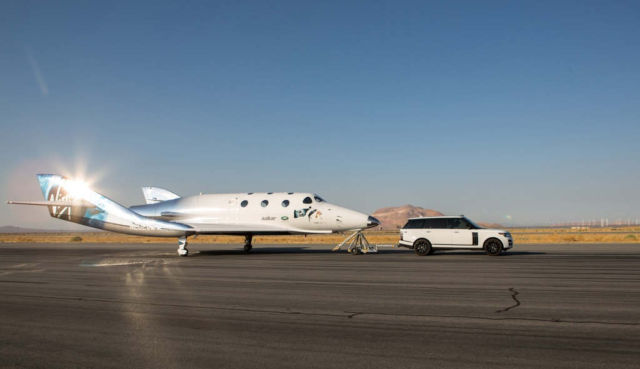 Richard Branson's Virgin Galactic is licensed by FAA and will soon send passengers into low Earth orbit.
The US Federal Aviation Administration (FAA) has just awarded Virginal Galactic an operating license, allowing SpaceShipTwo craft for commercial use.
We couldn't be more proud of our team and their hard work to reach both milestones.
The license award, which will ultimately permit commercial operations of the vehicle, was the culmination of several years of in-depth interaction with the FAA.  The license review process consists of an in-depth review of the vehicles system design, safety analysis and flight trajectory analysis, culminating in FAA-AST approval.

And earlier this morning, our team conducted a taxi test with SpaceShipTwo (VSS Unity) and Range Rover Autobiography provided by Virgin Galactic's automotive partner Land Rover. This test is an important step towards the flight test program.
source Virginal Galactic