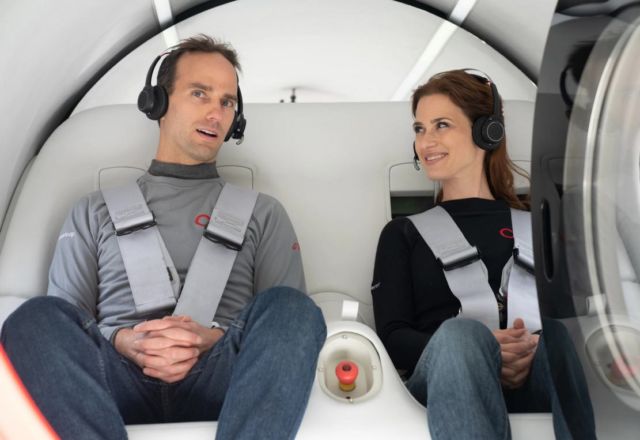 Virgin Hyperloop's two passengers traveled for the first time the 500m test track in 15 seconds, reaching 107mph (172km/h).
Transportation history was made today in the Nevada desert, where Virgin Hyperloop tested human travel in a hyperloop pod for the first time.
Josh Giegel, Co-Founder and Chief Technology Officer, and Sara Luchian, Director of Passenger Experience, were the first people in the world to ride on this new form of transportation.
Sir Richard Branson, Founder of the Virgin Group, said:
"For the past few years, the Virgin Hyperloop team has been working on turning its ground breaking technology into reality. With today's successful test, we have shown that this spirit of innovation will in fact change the way people everywhere live, work, and travel in the years to come."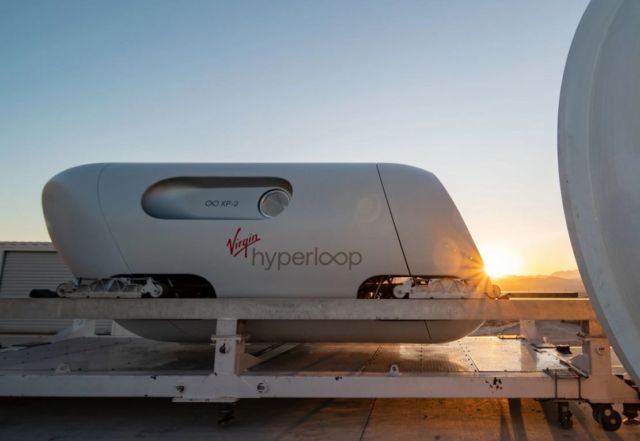 The test took place at Virgin Hyperloop's 500 meter DevLoop test site in Las Vegas, where the company has previously run over 400 un-occupied tests.
"When we started in a garage over 6 years ago, the goal was simple – to transform the way people move," said Josh Giegel, Co-Founder and Chief Technology Officer of Virgin Hyperloop. "Today, we took one giant leap toward that ultimate dream, not only for me, but for all of us who are looking towards a moonshot right here on Earth."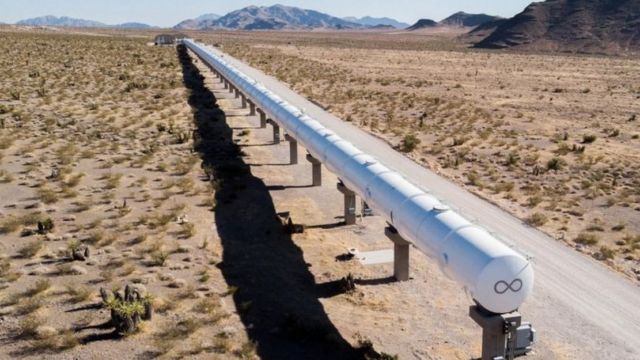 source Virgin Hyperloop