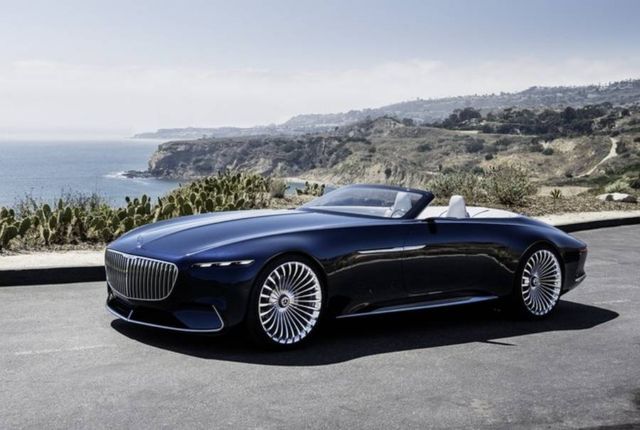 The impressive all electric Vision Mercedes-Maybach 6 Cabriolet is over six meters long (about 20 feet).
The Vision Mercedes-Maybach 6 Cabriolet incorporates the classic proportions of art deco design with its extremely long hood and puristic, flowing lines, and at the same time completely reinterprets these aesthetic principles.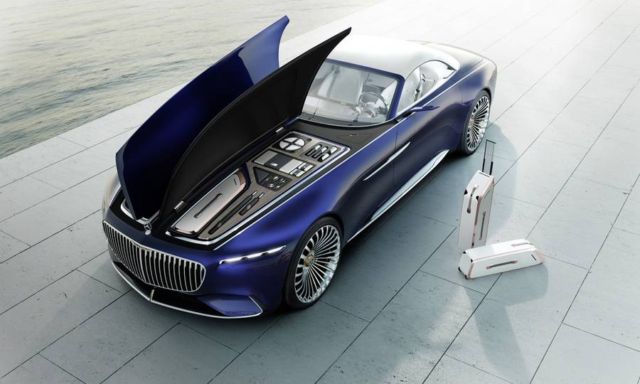 The curved body boasts a sporty, stretched design which is characterized by powerful structural elements in conjunction with the sharp feature line. This side feature line defines the upper vehicle body, from the radiator grille across the entire length of the vehicle through to the rear.
With the luxurious interior of the Vision Mercedes-Maybach 6 Cabriolet, Mercedes-Benz demonstrates a new synthesis of intelligence and emotion. At the same time, the designers have combined the unique tradition of the brand with a previously unknown high-tech experience.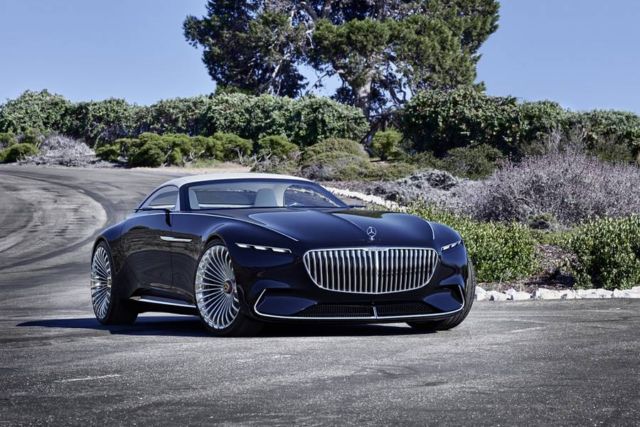 The generous, flowing design idiom brings exterior and interior together in a holistic design. The formal flow of the areas from the rear into the interior gives rise to a typical yacht feeling. A light wing flows in a curve across the door trim and the center tunnel into the seat landscape, creating a 360° open-air luxury lounge.
The new "inside out" spatial design adds a particularly special feature. The sitting surface forms a horizontal plane, transitions into the vertical plane of the doors and finally becomes the underside of the dashboard wing.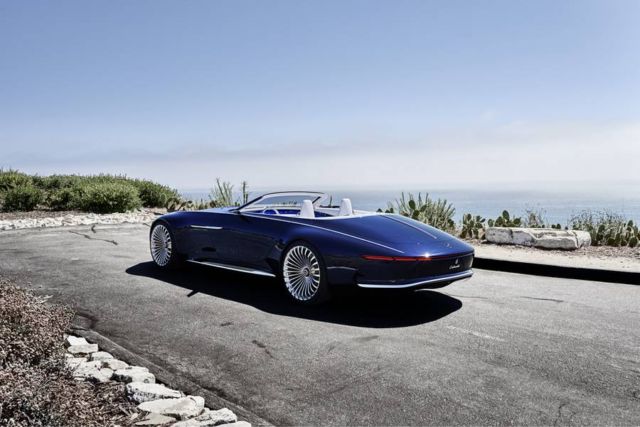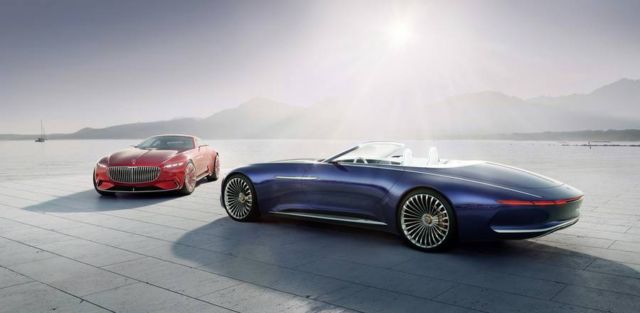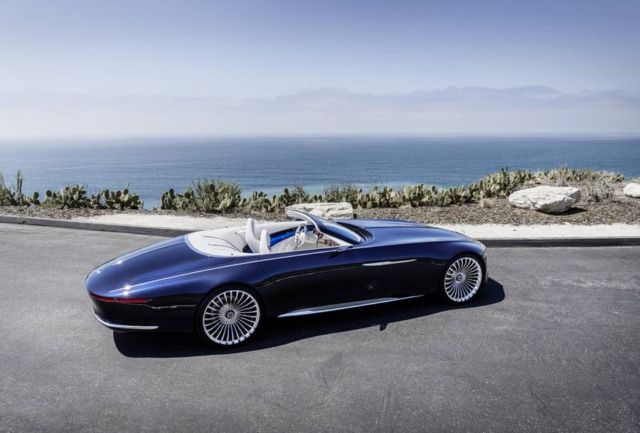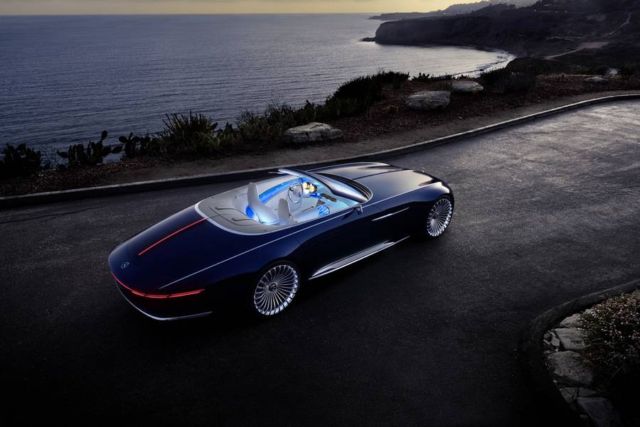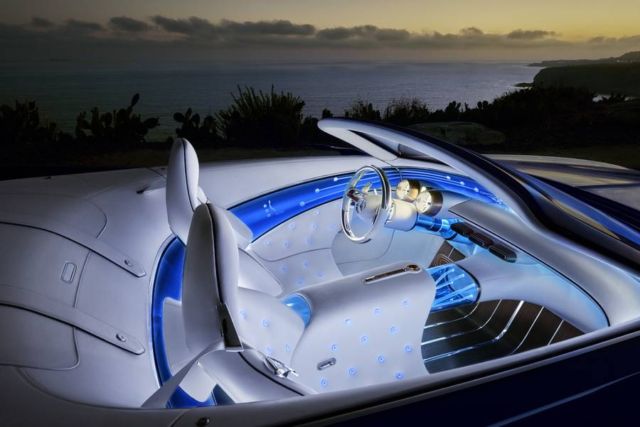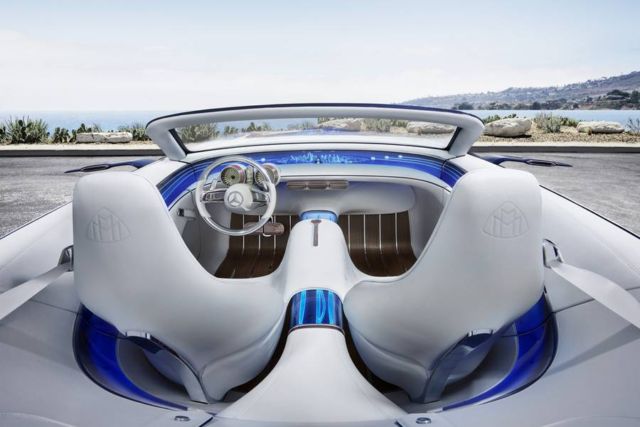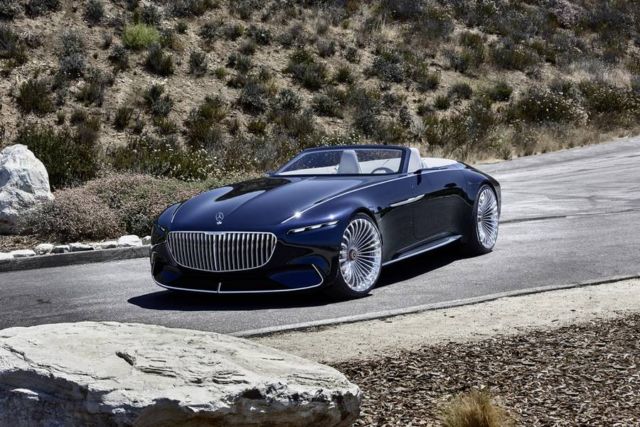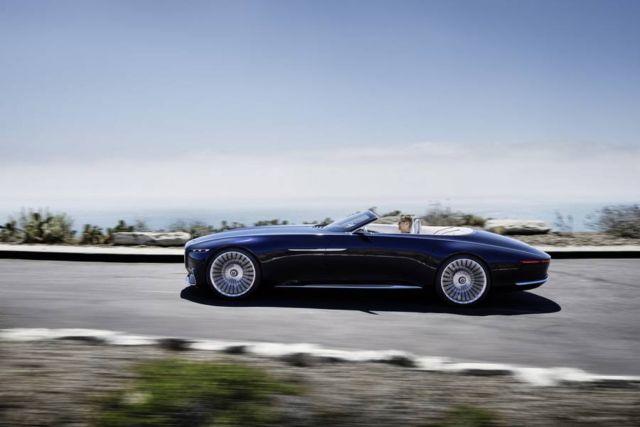 source Mercedes Benz