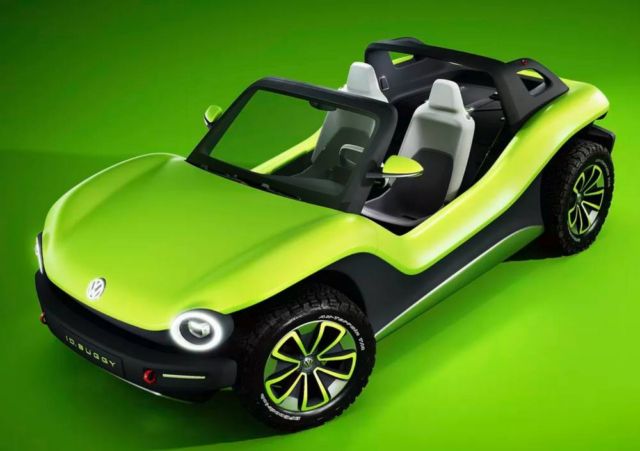 Volkswagen unveiled the new electric, two seater with no doors and no roof, dune buggy, a modern version of the classic one created in the 1960s.
Volkswagen electric dune buggy houses a 62-kWh lithium-ion battery and 201-horsepower electric motor.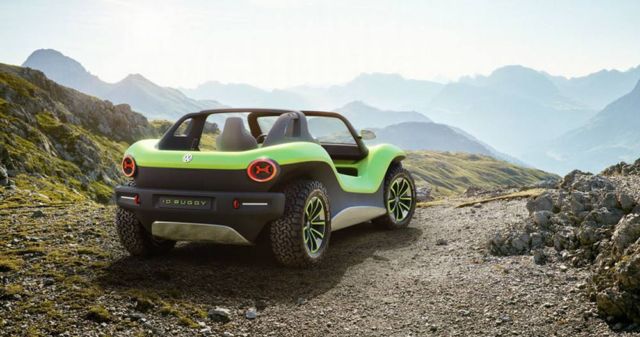 It can sprint from zero to 62 miles per hour (100 kmh) in 7.2 seconds, with maximum speed electronically limited to 99 mph.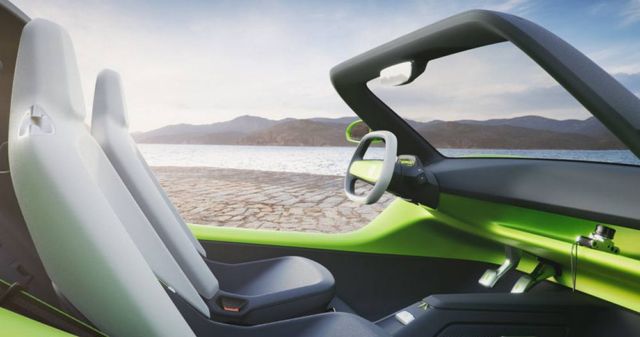 The buggy on one charge will give a 155 mile range.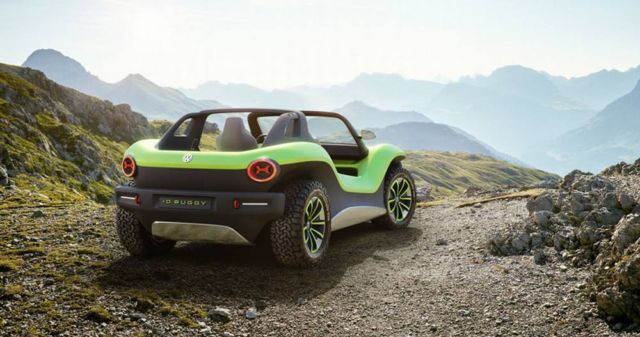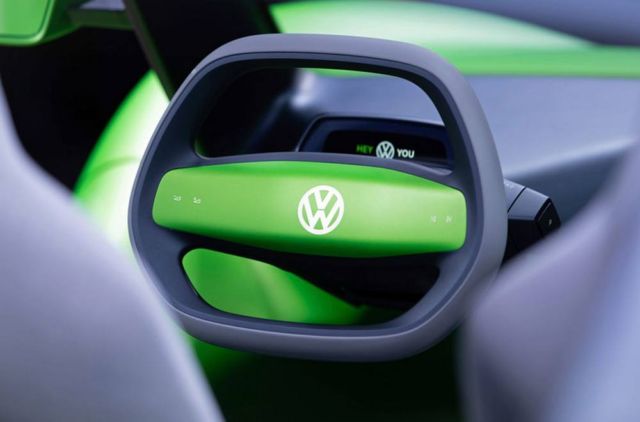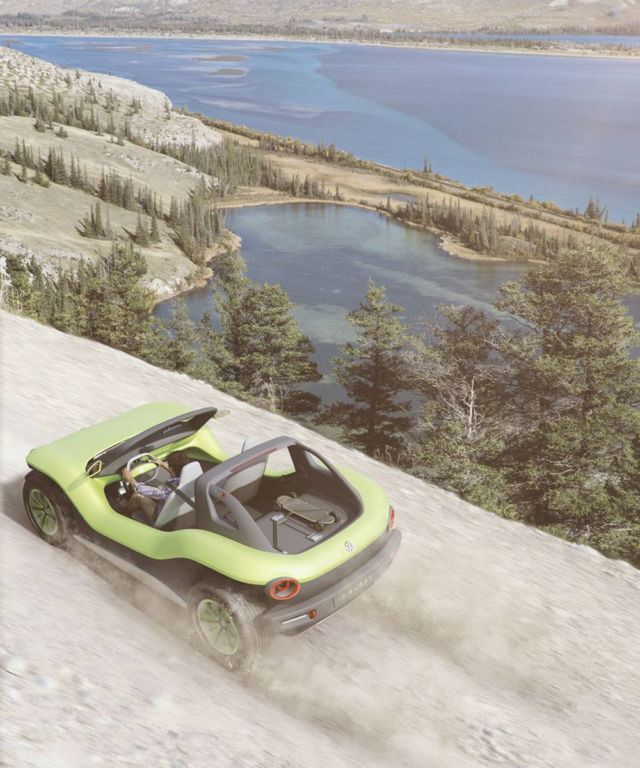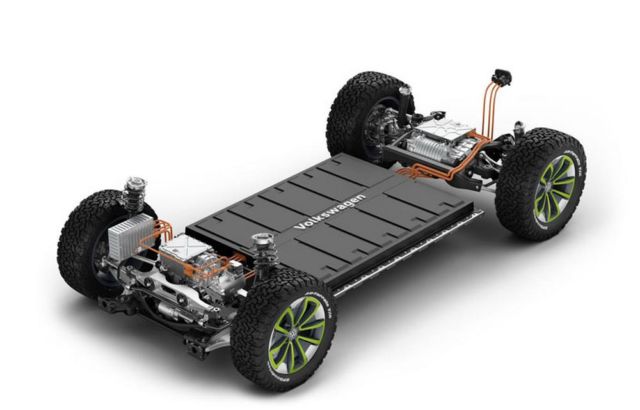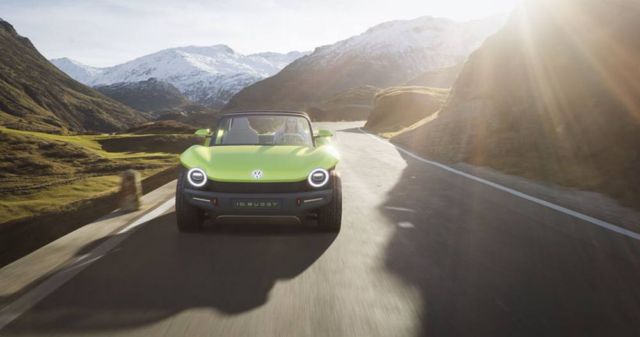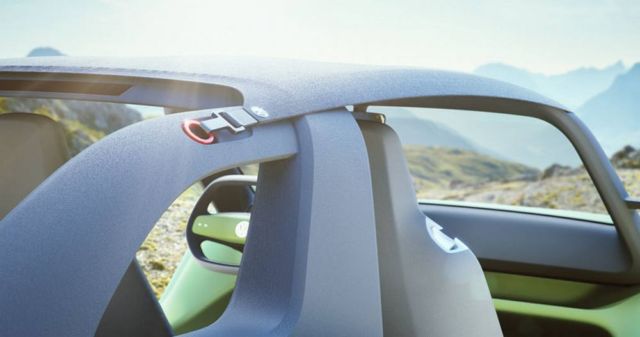 Images credit VW
via The verge