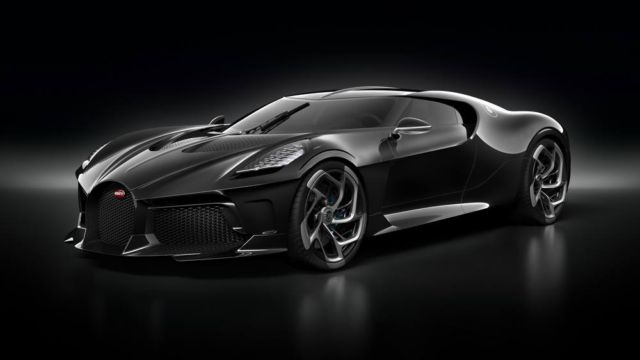 The unique €11 million Bugatti La Voiture Noire Coupe sports car, has already been sold.
The new hyper sports car reflects Bugatti's French heritage and its French identity – elegance through minimalism and refinement through intensification. This is a tailor-made creation only comparable with the haute couture of exclusive Paris fashion designers.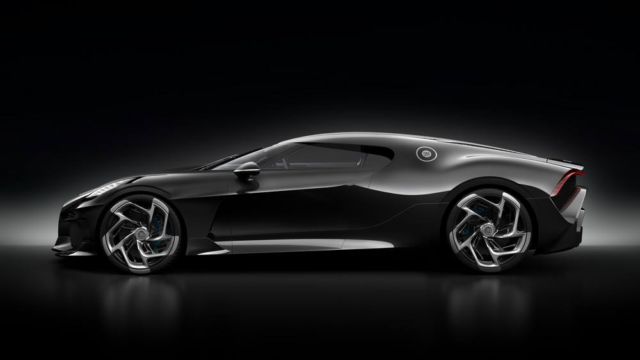 Stephan Winkelmann, Bugatti president, said:
"With 'La Voiture Noire,' we are paying homage to our heritage and bringing speed, technology, luxury and aesthetics forward to a new era.
This is not only an engine but the heart of the vehicle and a technical masterpiece. There is no other car in the world with such an engine. It is not only extremely powerful but also beautiful to look at."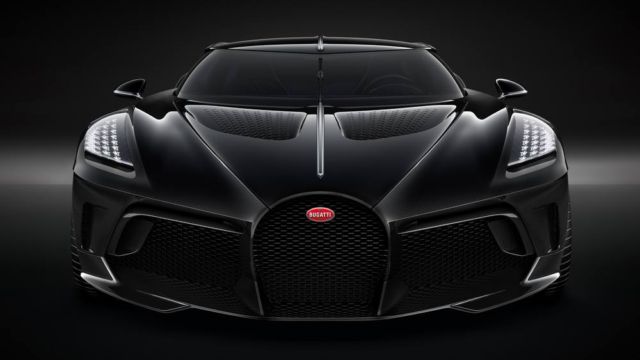 The heart of the new creation is the iconic 16-cylinder engine – unique in the automotive world and the peak of the engineer's art.
The 16-cylinder engine with a displacement of 8 litres develops 1,103 kW/1,500 PS and 1,600 Newton-metres of torque. Six tailpipes at the rear bear witness to its incredible power and are also a tribute to the 16 cylinders.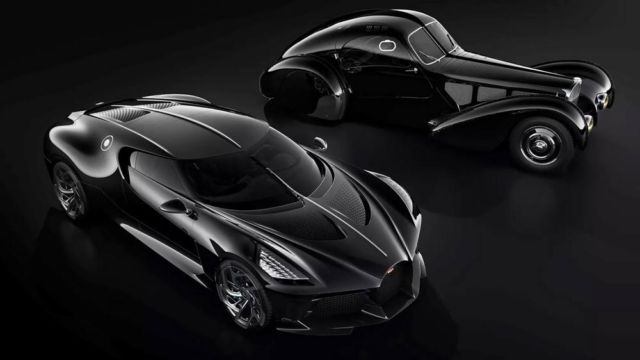 Bugatti designer Etienne Salomé, explains:
"Every single component has been handcrafted and the carbon fibre body has a deep black gloss only interrupted by the ultrafine fibre structure. This is a material that has been handled perfectly. We worked long and hard on this design until was nothing that we could improve. For us, the coupé represents the perfect form with a perfect finish."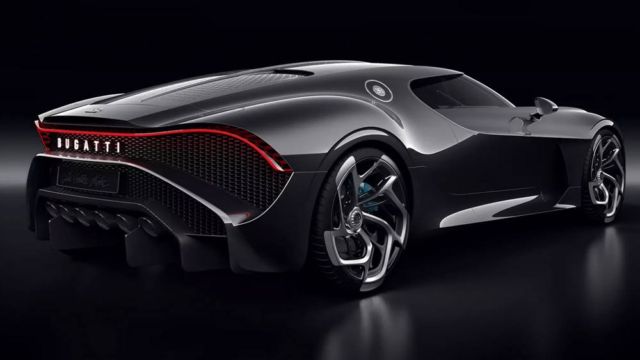 For €11 million (before tax) this unique car has already been sold to a Bugatti enthusiast. It is the most expensive new car of all time. The car enthusiast is fascinated by the Atlantic; with the "Voiture Noire", he has acquired a vehicle that takes up the legend and carries the idea forward to the present day. In its exclusiveness, style, quality and performance, "La Voiture Noire" is an unprecedented and unique car that continues a long tradition in the history of the automobile.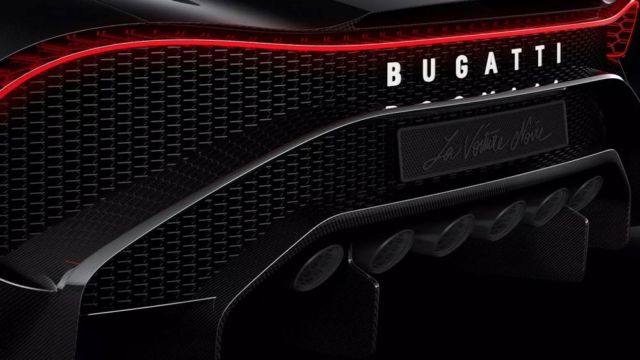 Images credit Bugatti
source Bugatti