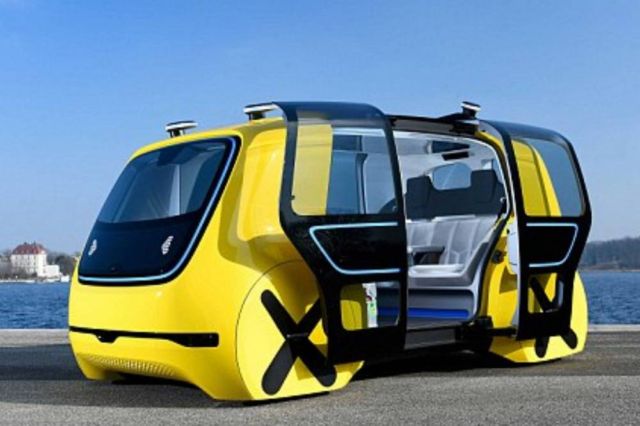 Volkswagen's all-electric autonomous small bus 'Sedric,' acts as your personal robot chauffeur, is headed next year to production.
Volkswagen's CEO Matthias Mueller confirms that Sedric, capable of Level 5 autonomy, will soon be ready for production.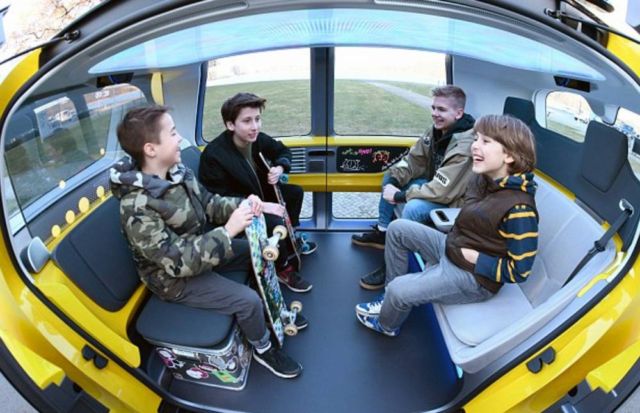 It can carry four riders, can 'recognize' a passenger's face, has a giant LED screen. The bus has no steering wheel, pedals or cockpit. It only takes a single touch of the OneButton for the car to drive up.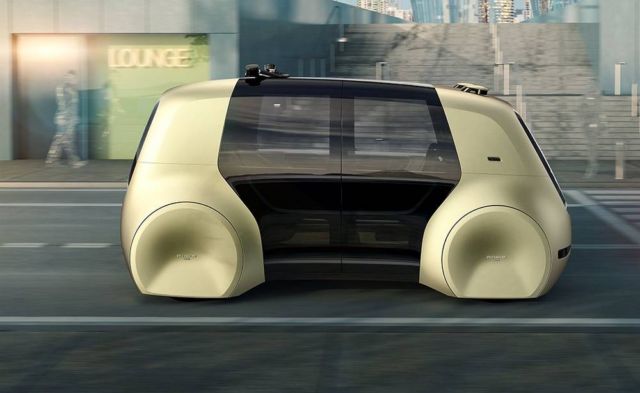 With Sedric, Group's first self-driving car, VW is giving a foretaste of Level 5 automated driving (the highest stage of automation).
A person as a human driver is no longer required. Sedric was devised, designed, developed and constructed in cooperation with the Future Center Europe of the Volkswagen Group in Potsdam and Volkswagen Group Research in Wolfsburg.
Sedric is the pioneer, the ideas platform for autonomous driving in the Volkswagen Group. And it is the "Father" of numerous concepts for a new form of individual mobility. Soon Sedric will also get "children" and "grandchildren" with the Group's various brands. They will be created in typical designs for the brands and will feature tailor-made and customer-specific characteristics for equipment.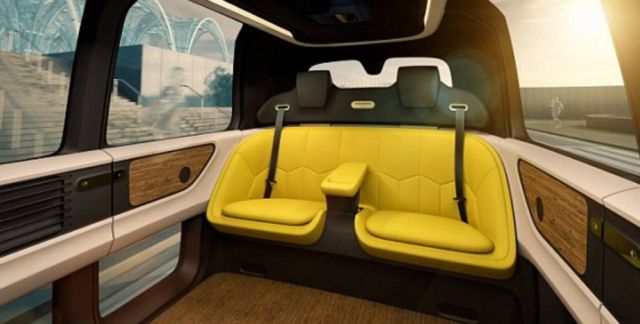 Images credit Volkswagen Group

source Volkswagen