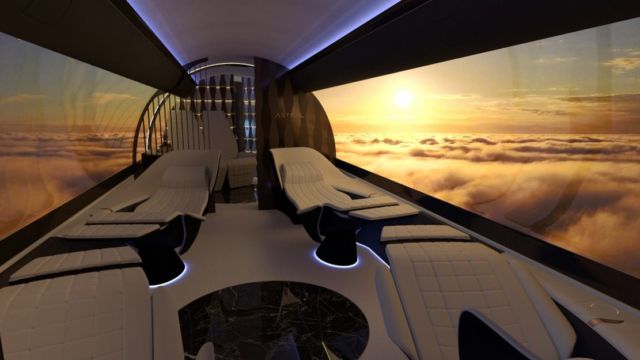 Engineers are redesign business jet interior by replacing its windows with wall-sized OLED displays, to look and feel larger.
Swiss design firm Yasava using high-resolution OLED screens across the aircraft's interior, create a realistic outdoor environment within the cabin.
Zen OLED walls display any interior layout that the aircraft owner wants, from bright colors, sunsets, to a tropical forest.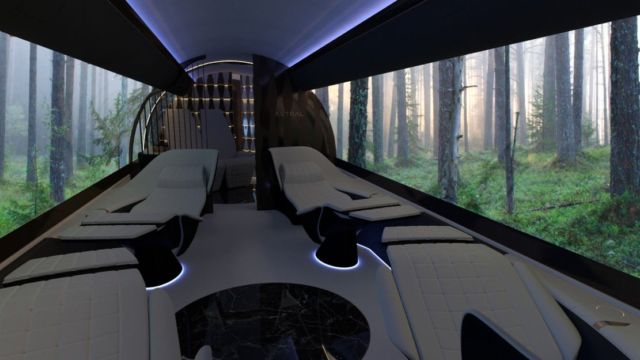 Christopher Mbanefo, Yasava's founder and CE, said: "We can create amazing finishes without one tree being felled."
Images: High-resolution LED screens inside the cabin create a realistic outdoor environment.  Credit Yasava
source Yasava