Watch Live: SpaceX Starship SN9 postponed its test flight attempt due to winds. New launch scheduled on Feb 2nd at 06:19 EST (11:19 UTC).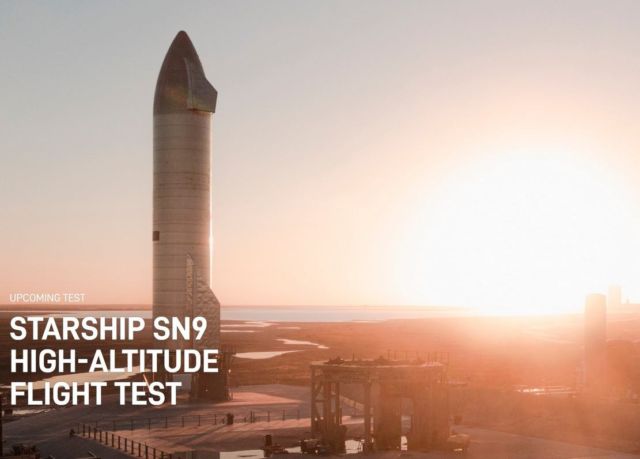 SpaceX to attempt the second high-altitude test, to an altitude of approximately 12.5 kilometers, of the Starship next-gen rocket.
You can watch the action live right here.