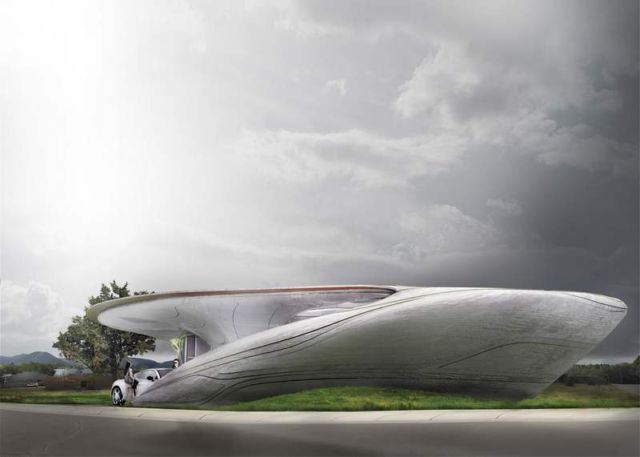 WATG architecture firm wins design competition for their curvaceous, arching, free-form 3D-printed house.
The futuristic Curve Appeal, by WATG's Urban Architecture Studio in Chicago, a house made of 3D-printed plastic and carbon-fibre panels, received first prize in the Freeform Home Design Challenge.
Images credit WATG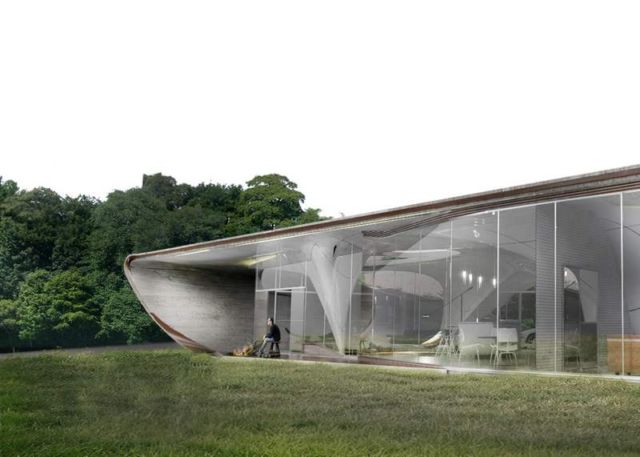 The chalenge invited architects, designers and artists from allover the world, to propose a 3D-printed dwelling.
The competition organized by construction company Branch Technology.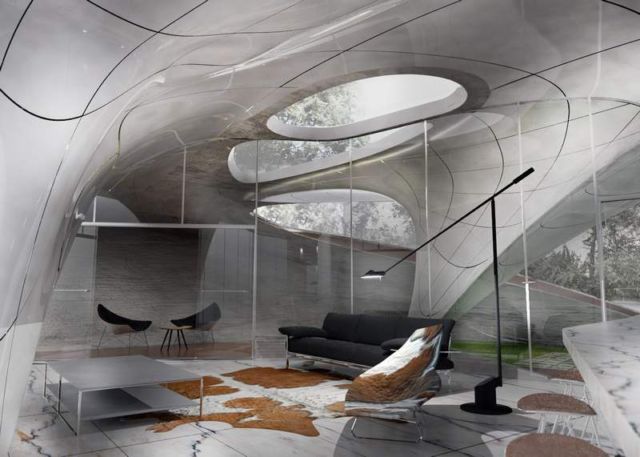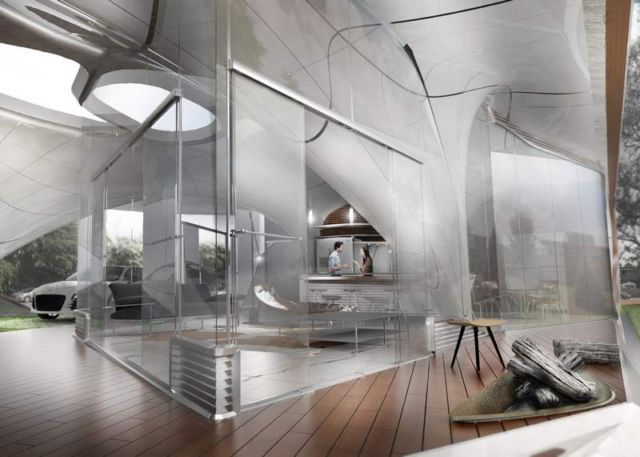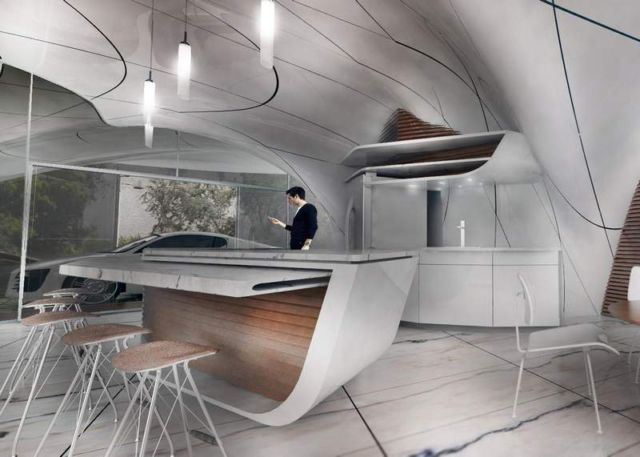 via dezeen