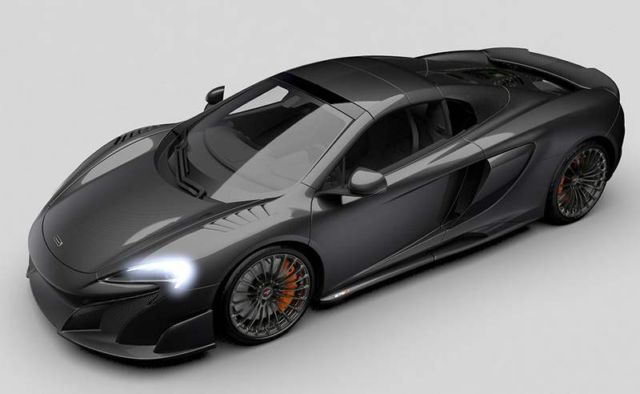 McLaren Special Operations created the limited edition 675LT Spider Carbon Series.
McLaren 675LT MSO Carbon Series, applies same treatment to 675LT Spider, with additional 40 percent of body panels created in carbon fibre, in a limited, all pre-sold 25 units for global sale.
Images credit McLaren
From the press release:
McLaren Special Operations, the bespoke division of McLaren Automotive, has announced the creation of the MSO Carbon Series LT. Strictly limited to 25 units globally – all already sold – and based on the 675LT Spider, the Carbon Series LT has been produced in response to requests from McLaren customers captivated by the visual carbon fibre bodied McLaren P1™displayed recently at the International Geneva Motor Show.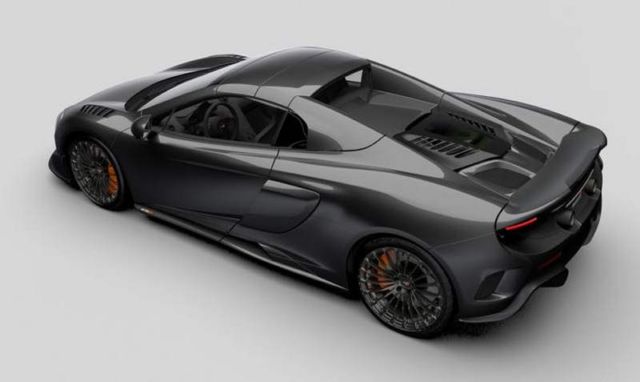 Staying true to the 'Longtail' ethos, established by the McLaren F1 in the late 1990s, the MSO Carbon Series LT has been developed with a focus on light weight and optimised aerodynamic performance. Applying gloss carbon fibre to the entire body of the car further extends its appeal to bring a brutal beauty to the existing 675LT Spider body, showcasing the skills of the McLaren bespoke division.
As with the 675LT Spider, the front bumper with larger splitter and end plates, front under body, side skirts, side intakes, lower side intakes, rear bodyside lower, rear fenders, rear deck, rear bumper, diffuser and 'Longtail' Airbrake are all carbon fibre but with a gloss finish revealing the inherent weave of the material. In addition, the MSO Carbon Series LT is fitted with a gloss finished carbon fibre electrically retractable roof and tonneau, A-pillars, bonnet and rear deck, side blades, complete front and rear wings, and even fuel filler flap. The McLaren Track Telemetry pack, which includes three track cameras, is fitted as standard equipment. The front wings also feature GT3-inspired functional louvres.
In total, the MSO Carbon Series LT features around 40 percent additional carbon fibre parts over the standard car, requiring significant additional development work by the team of MSO craftsmen. It is therefore not possible to retro-fit the gloss carbon fibre body to an already ordered 675LT Spider and the 25 units supplement the previously announced 500 editions of the standard car that sold out in weeks after the car's debut on December 4, 2015.
source McLaren