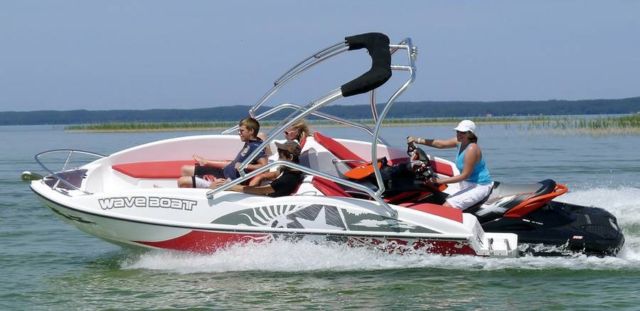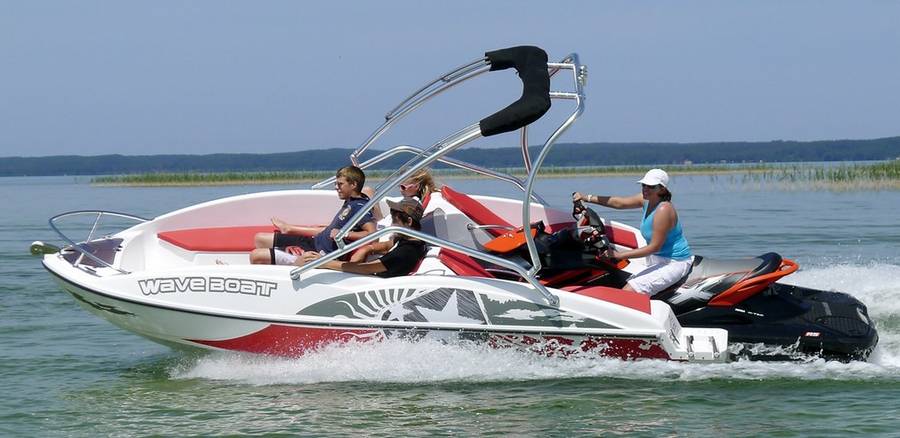 Jet Ski + Boat = WaveBoat.  A peculiar boat propelled by a Jet-Ski.
WaveBoat by Sealver, provides an unforgettable experience of navigation, almost like having two boats in one.
Can be attached with Kawasaki 15F, ultra, Yamaha 'Waverunners VX, FX and FZ' and Sea-Doo T3, S3 hulls, jet-skis.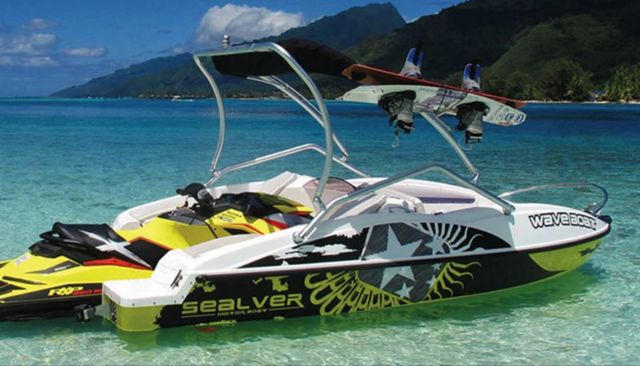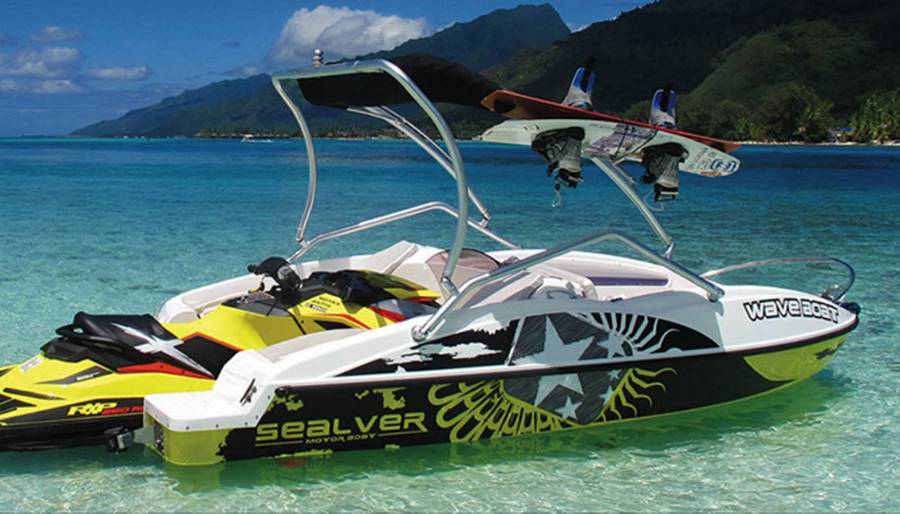 When it is not in use, the PWC can easily be detached and anchored at dock.
It has a length of 17 feet and a maximum speed of 45 knots.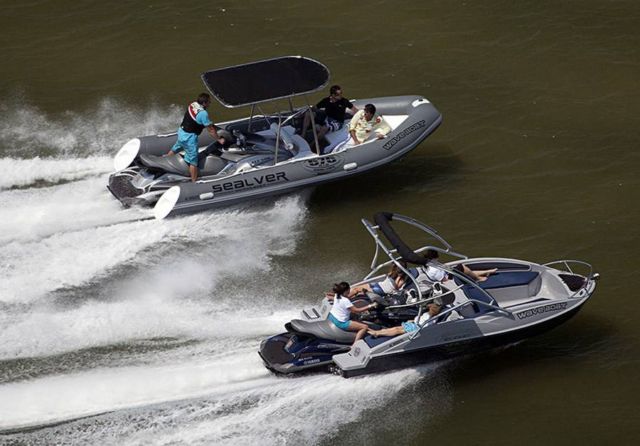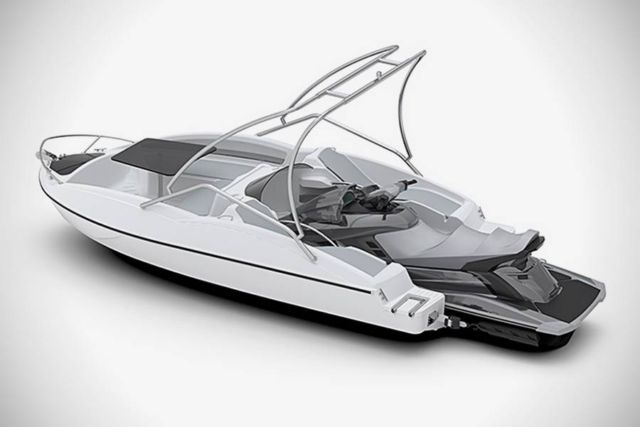 source Sealver