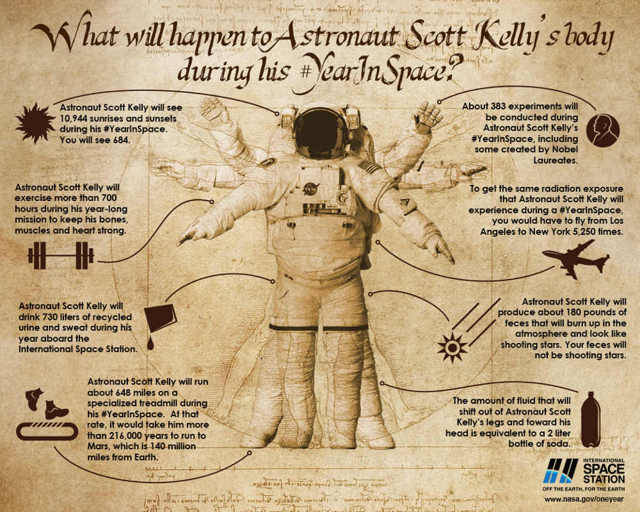 NASA astronaut Scott Kelly and Russian cosmonaut Mikhail Kornienko are halfway through the year they are spending aboard the International Space Station. This is a NASA chart with some fun facts about what astronauts will experience.
Astronaut Kelly said:
"I think the legacy of this mission will be based on the science of having us in space for a year. The great data we collected, what we learned about being in space for this long and how that will help our journey to Mars someday."
This is to help scientists better understand how the human body reacts and adapts to the harsh environment of space for extreme lengths of time.
Featuring the voice of acting great Billy Dee Williams, follow along with this real-life space odyssey, searching for answers that will one day put human footprints on Mars and beyond.