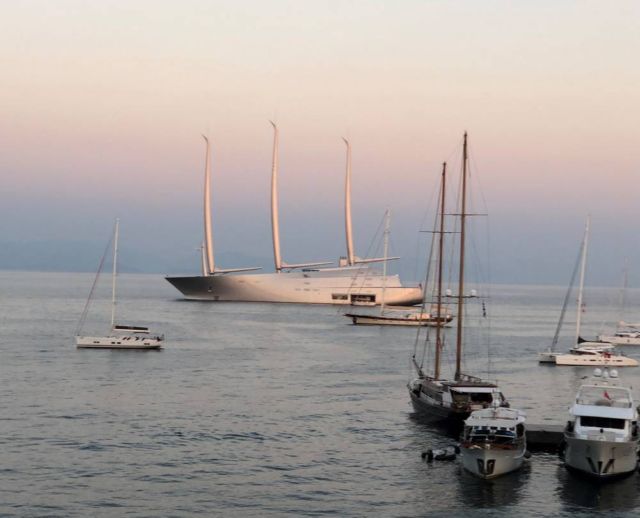 The 'peculiar' White Pearl, world largest luxury sailing yacht, captured in the Greek island, Corfu.
White Pearl designed by Philippe Starck, owned by Russian Melnichen, has sails the size of a football field.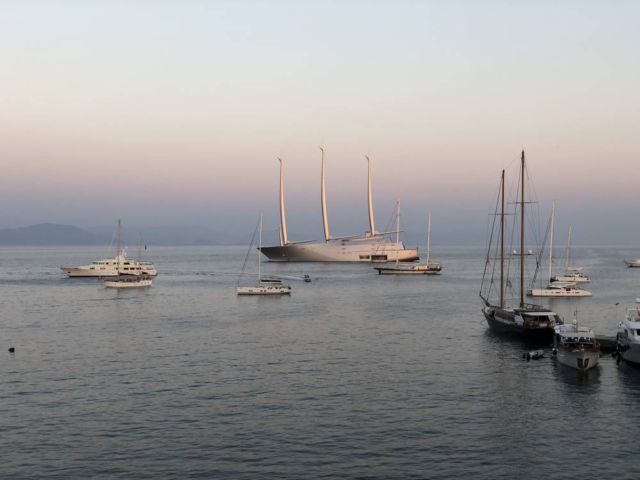 The €400 million sailing yacht, is 468 feet long, has a top speed of 21kts and a range of 5320nm.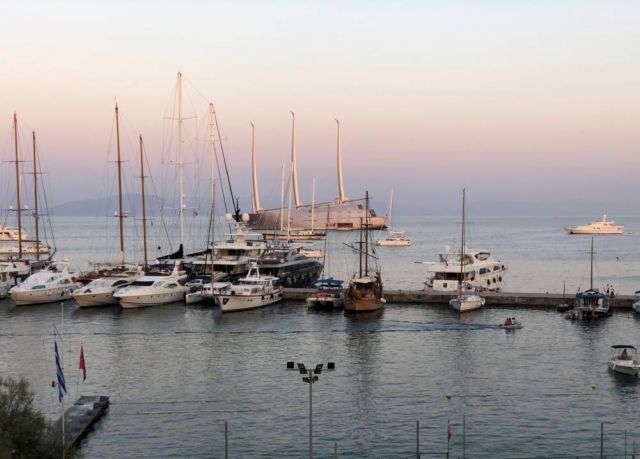 Images credit Agis F