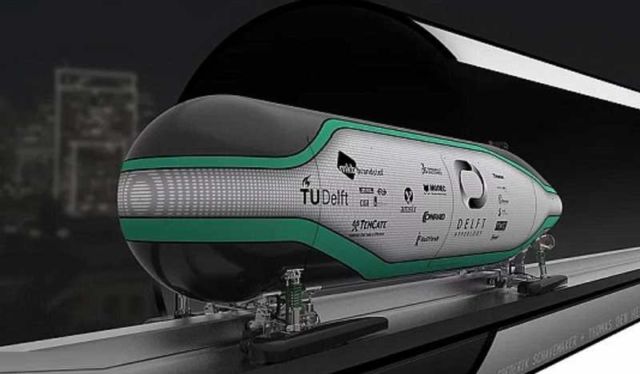 The carbon fibre Hyperloop Pod design of Delft University, is the winner of the SpaceX competition.
Over the last week, 27 teams have been on site at SpaceX in preparation for this weekend's Hyperloop Pod Competition just outside SpaceX headquarters in Hawthorne, CA.
Pods for the competition are half-size of the original models.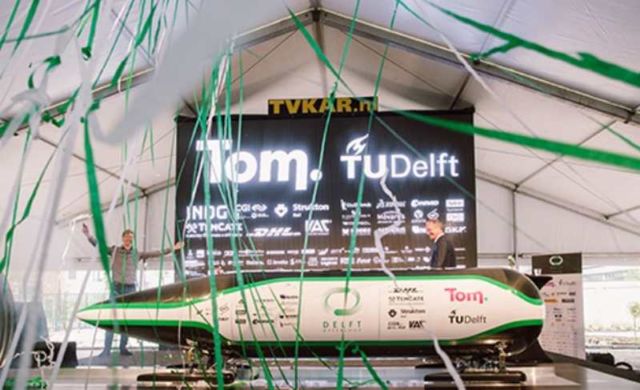 Delft University team captain Tim Houter, said:
"It was precisely this award that we had set our sights on. We tried to focus on every aspect and to create a pod that could easily be scaled-up. And our hard work has now been rewarded, it is fantastic."
"We are very proud be the overall winner of the first Hyperloop pod competition ever!"
A second contest will take place during the summer, for the highest speed.
The purpose of the competition is to help accelerate the development of a functional Hyperloop prototype and encourage student innovation by challenging university students to design and build the best Hyperloop pod.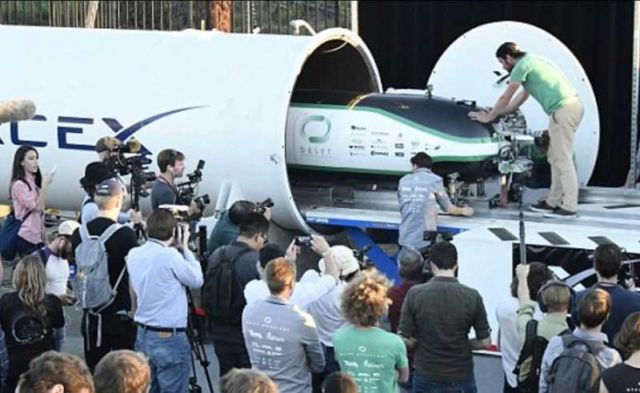 Based on the high-quality submissions and overwhelming enthusiasm surrounding the competition, SpaceX is moving forward with a second installment of the competition: Hyperloop Pod Competition II, which will culminate in a second competition in Summer 2017 at SpaceX's Hyperloop test track. Hyperloop Competition II will be focused on a single criterion: maximum speed.
Images credit Delft University
source SpaceX