World's most powerful 9 MW wind turbine, smashes 24 hour power generation record.
MHI Vestas Offshore Wind unveiled its uprated 8 MW wind turbine, enabling its 8 MW platform to reach 9 MW at specific site conditions. The company's prototype at Østerild broke the energy generation record for a commercially available offshore wind turbine on Thursday 1st December, producing 216,000 kWh over a 24 hour period.
"We are committed to delivering turbine technology that is in line with the development of our industry, based on our 20+ years of offshore experience. Reliability remains a key enabler, and our approach to developing our existing platform supports this strategy," said Torben Hvid Larsen, CTO.

"Our prototype at Østerild sets yet another record for power production, producing 216,000 kWh over a 24 hour period. We are confident that the 9 MW machine has now proven that it is ready for the market and we believe that our wind turbine will play an integral part in enabling the offshore industry to continue to drive down the cost of energy."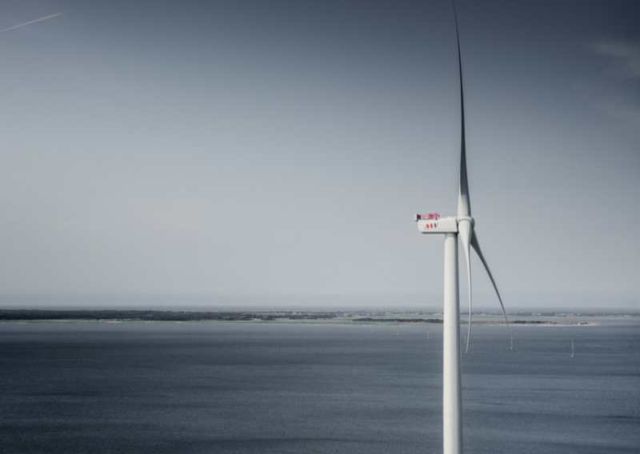 The 9 MW wind turbine is part of the product portfolio designed to deliver affordable offshore wind power.
Installation of the first project with the most powerful serially produced turbine was successfully completed on 14 December 2016, utilising the V164-8.0 MW. MHI Vestas has further developed this platform in a continued commitment to deliver affordable offshore wind power.
Images credit MHI Vestas
via inhabitat
source MHI Vestas