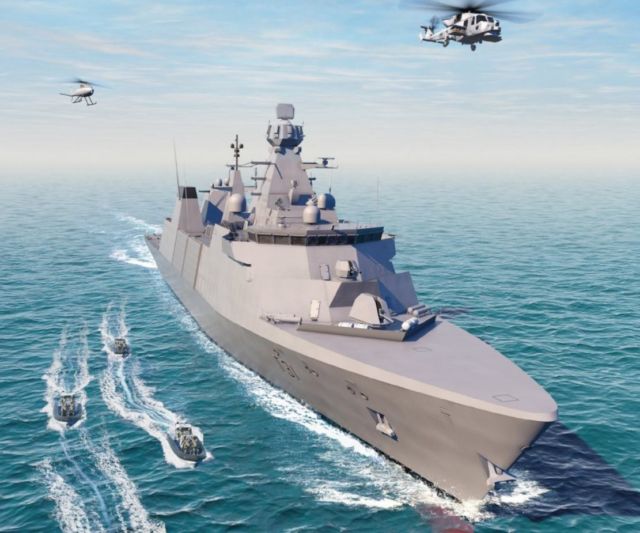 Work began on the Royal Navy's Type 31 Frigate, as work began on HMS Venturer, the first of five ships 'at the fulcrum of the future fleet'.
In just two years' time Venturer will be in the water. In seven she'll be joined by sisters Active, Bulldog, Campbeltown and Formidable.
Defence Secretary Ben Wallace set the cutters at work on steel for the lead ship in the Inspiration class in a brand-new assembly hall in Rosyth.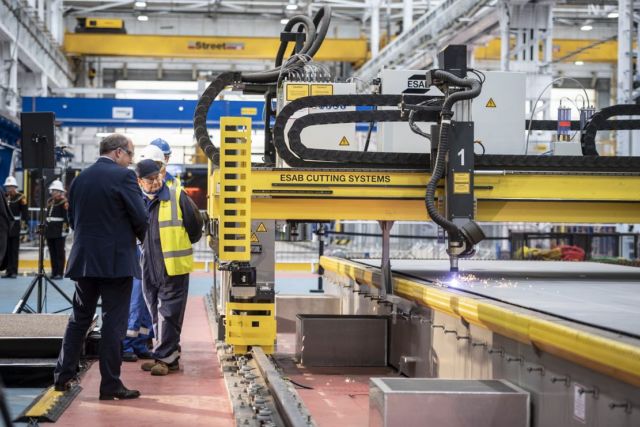 Work began on the Royal Navy's Type 31 Frigate
With work under way on Venturer – named after the WW2 submarine which made history by torpedoing a U-boat while both were submerged – it means Britain's shipyards are producing two new classes of frigate for the front-line fleet for the first time in more than 30 years.
Just three dozen miles away in Govan, the first three Type 26 frigates, led by HMS Glasgow, are taking shape.
They will replace the souped-up submarine-hunting Type 23s coming to the end of their active lives over the next 15 years, while Venturer and her four sisters will succeed the general duty 23s, such as HMS Montrose.
As such they will be expected to perform duties around the globe as varied as those backbone ships: submarine detection, interception and disruption of illegal activity at sea, intelligence gathering, defence engagement and providing humanitarian support.
source Royal Navy