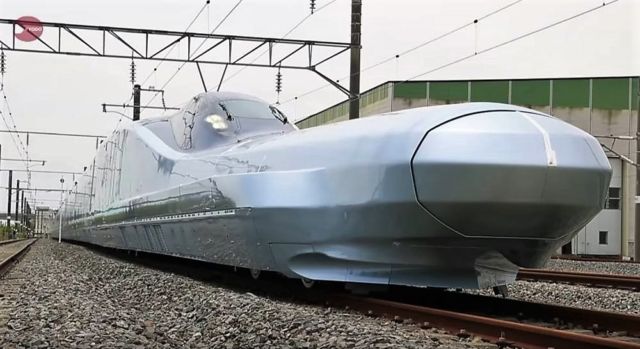 World's fastest bullet train in Japan, has a 72ft nose, can reach 224mph, will be operational by 2030.
JR East released "ALFA-X" new test locomotive for next-generation bullet train.
The Alfa-X designed to decrease noise and pressure in tunnels, will be capable of reaching speeds of up to 224 mph (360 km/h).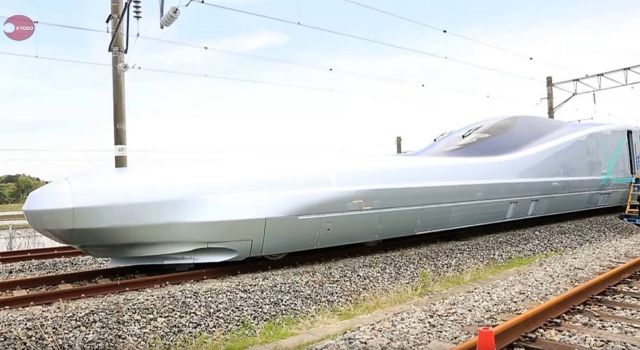 Maglev locomotives can travel at up to 268mph and the fastest bullet trains can reach 200mph.
Image screen capture from video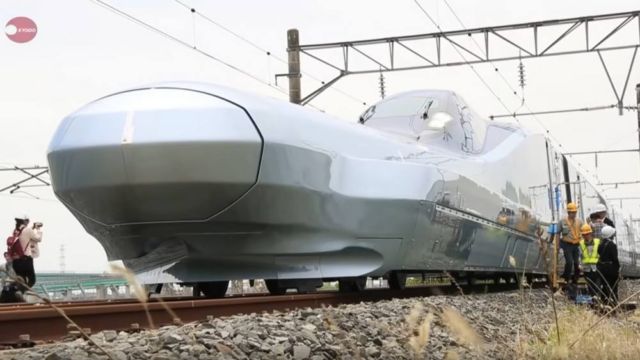 [Youtube]