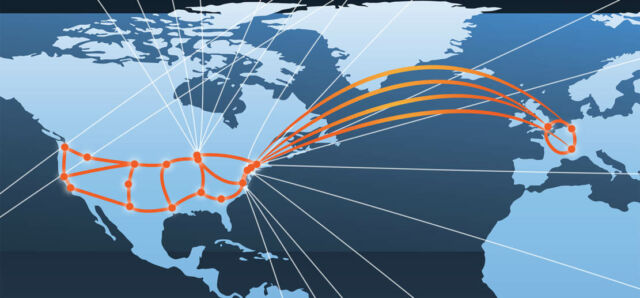 ESnet launches next-generation network to enhance collaborative science, providing over 46 Terabits per second of bandwidth.
Energy Sciences Network (ESnet) unveiled ESnet6, the newest generation of the U.S. Department of Energy's (DOE's) high-performance network dedicated to science.
The hybrid in person and virtual event was held at Lawrence Berkeley National Laboratory (Berkeley Lab) and live-streamed on streaming.lbl.gov.
"ESnet6 represents a transformational change in the way networks are built for research, with improved capacity, resiliency, and flexibility," said ESnet Executive Director Inder Monga. "Together, these new capabilities make it faster, easier, and more efficient for scientists around the world to conduct and collaborate on ground-breaking research."
With more than 46 Terabits per second of bandwidth, ESnet6 features a significant increase in bandwidth over prior generations of the network. With this boost in capacity, scientists can more quickly process, analyze, visualize, share, and store the mountains of research data produced by experiments, modeling, and simulations.
Image credit Berkeley Lab
source Berkeley Lab