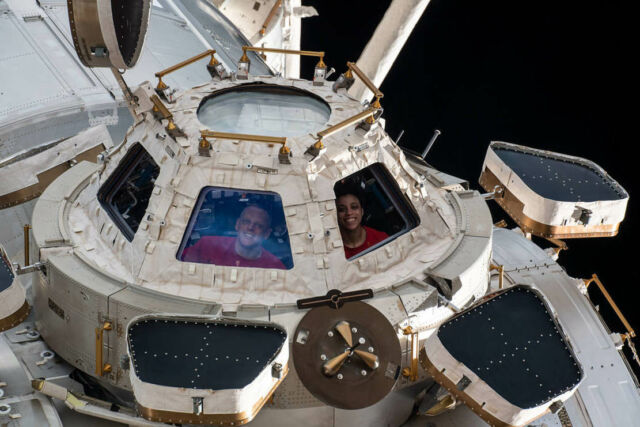 Expedition 67 flight engineers Bob Hines and Jessica Watkins are all smiles in this image from the International Space Station cupola.
The cupola is used to monitor the arrival of spaceships and to view the Earth.
Hines, Watkins, Kjell Lindgren, and European Space Agency astronaut Samantha Cristoforetti will begin the return journey to Earth on Oct. 12, 2022, with splashdown targeted for 5:41 p.m. EDT Thursday, Oct. 13. This will mark the end of a nearly six-month science mission in which members of Crew-4 conducted new and exciting scientific research in areas such as materials science, health technologies, and plant science to prepare for human exploration beyond low-Earth orbit and benefit life on Earth.
Image Credit: NASA Sept. 12, 2022
Editor: Monika Luabeya