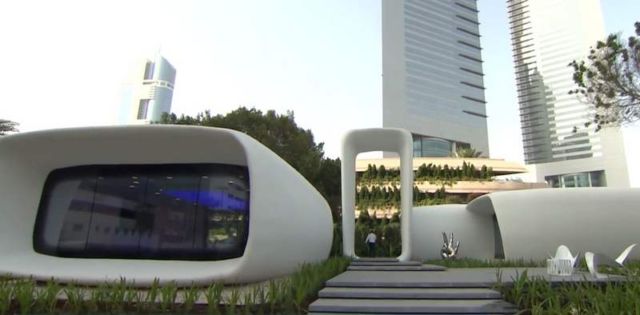 An entire 250-square-metre space (2,700 square foot) building, 3D-printed in Dubai. Is the world's first 3D-printed office building.
The new building that took a total of 17 days to be printed, at a cost of about $140,000 and at 50 percent on normal labor costs.
Constructed using a special mixture of cement and a set of material created in the UAE and the United States.