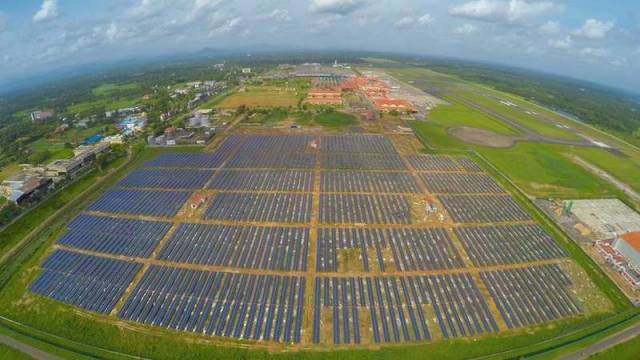 Cochin International, in India, is the world's first completely solar-powered airport.
Cochin International airport that runs entirely on solar power, met all of its energy requirements thanks to the roof-mounted installation, as well as a 46,150 panels solar plant across 45 acres, generating 12MW.
Cochin International airport, the country's first airport built under PPP model has scripted another chapter in aviation history by becoming the first airport in the world that completely operates on solar power. Chief Minister Mr.Oommen Chandy inaugurated the 12 MWp solar power plant, on 18th August 2015, comprising of 46,150 solar panels laid across 45 acres near cargo complex. Now, Cochin airport will have 50000 to 60000 thousand units of electricity per day to be consumed for all its operational functions, which technically make the airport ' absolutely power neutral.'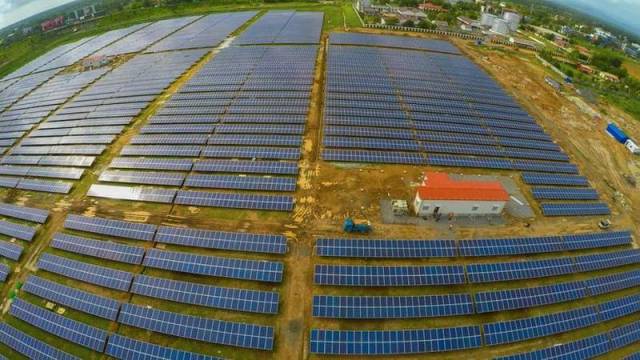 Over the next 25 years, this green power project will avoid carbon dioxide emissions from coal fired power plants by more than 3 lakh metric tons, which is equivalent to planting 3 million trees or not driving 750 miles.
via Time
source Cochin International airport