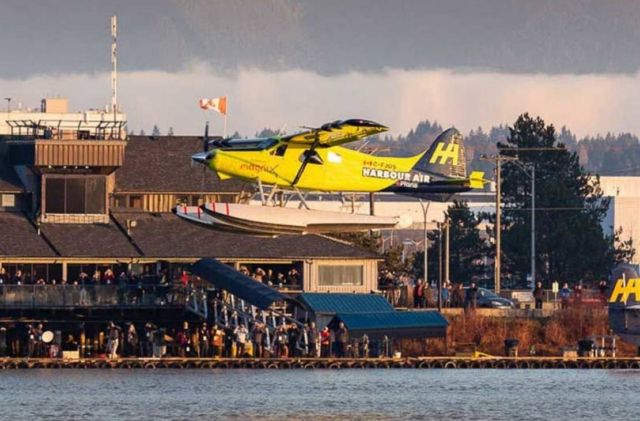 First commercial electric airplane successfully completes a 10-minute flight near Vancouver, Canada.
Harbour Air's "eBeaver" completed first flight of a fully electric commercial aircraft, around Vancouver.
Highlights of the historic first flight of the world's first all electric commercial aircraft:
The plane was a 62-year-old, six-passenger seaplane that had been retrofitted with an electric motor. It was designed by Australian engineering firm MagniX and tested in partnership with Harbour Air, the world's largest seaplane airline. Harbour Air says it plans to electrify its entire fleet by 2022, depending on whether it can secure the necessary safety and regulatory approvals. The aircraft can only fly about 100 miles (160 kilometers) for now, but that's sufficient for the sort of short-hop journeys the airline needs.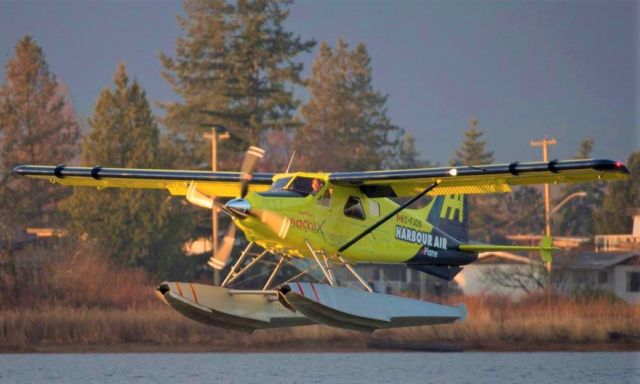 The aviation sector is a significant—and rapidly growing— contributor to global carbon emissions, and there are numerous research projects around the world under way to try to reduce its impact.  A move to electric modes of transport is the ultimate goal for many of them.
Images credit Harbour Air
source Magnix