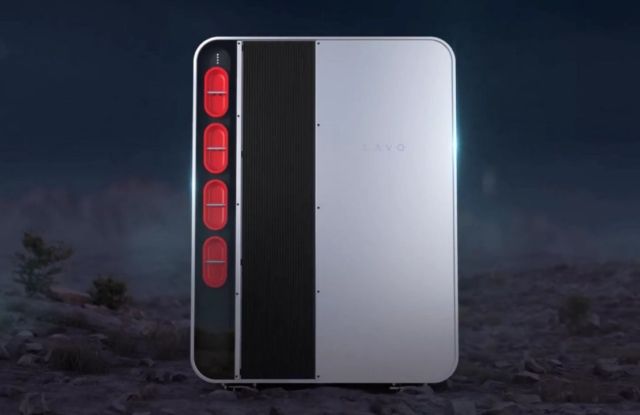 Introducing the next generation of green energy storage. This is world's first home hydrogen battery.
LAVO™ is the world's first integrated hybrid hydrogen battery that combines with rooftop solar to deliver sustainable, reliable and renewable green energy to your home and business.
It acts as a solar sponge, integrating with rooftop solar to capture and store renewable energy for use when you need it.
Creates Hydrogen from water
Stores Hydrogen into LAVO™'s patented metal hydride
Generates Electricity by converting hydrogen into power
Delivers Power at a regulated voltage to your home
Monitors & Controls performance via the LAVO™ app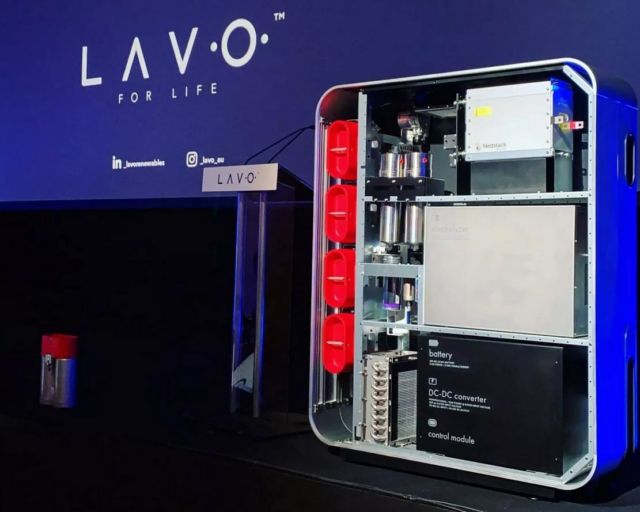 Powerful Hydrogen Battery:
Usable Capacity 40 kWh
Real Power, max continuous 5 kW (charge and discharge)
Nominal Voltage 48 V DC
Output Voltage Range 45 – 53 V DC
Hydride Cycles < 20,000
Hydride Warranty 10 years
Hydride Lifetime 30 years
source Lavo