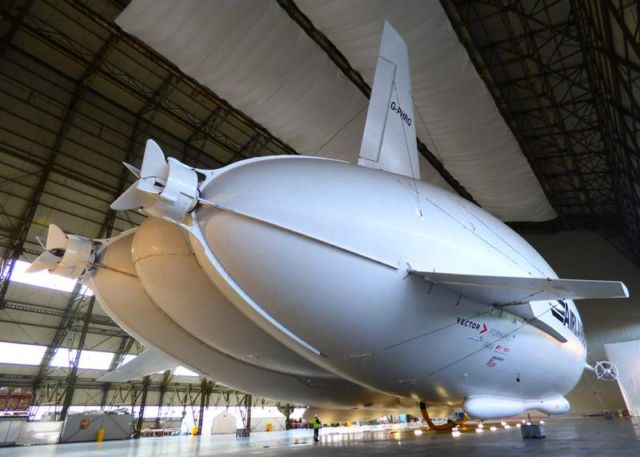 Airlander 10, world's largest airplane, prepares to take maiden flight in UK.  Watch the video…
British company Hybrid Air Vehicles towed the Airlander 10, out of its hangar at the UK's Cardington Airfield.
Airlander 10 has left its hangar to commence a brief series of ground systems tests before its First flight.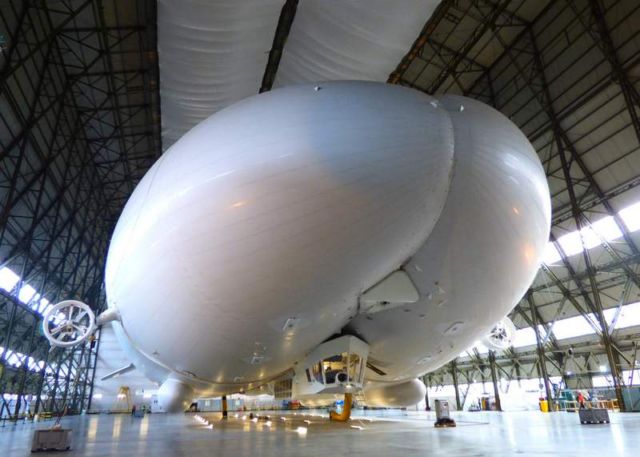 This is the first time the 92 meters long airplane, has been publicly visible.
The Airlander 10, developed by U.K. startup Hybrid Air Vehicles (HAV), has about 20 hours of flight testing left and could be flying "within weeks." The company has recently received clearance to fly the airship from the airfield at Cardington, Bedfordshire, where it is currently housed in the U.K.'s largest hangar.
Filled with 1,340,000 cubic feet of helium, Airlander 10 measures 302 feet long, 143 feet wide, 83 feet high, and weighs 44,100 pounds.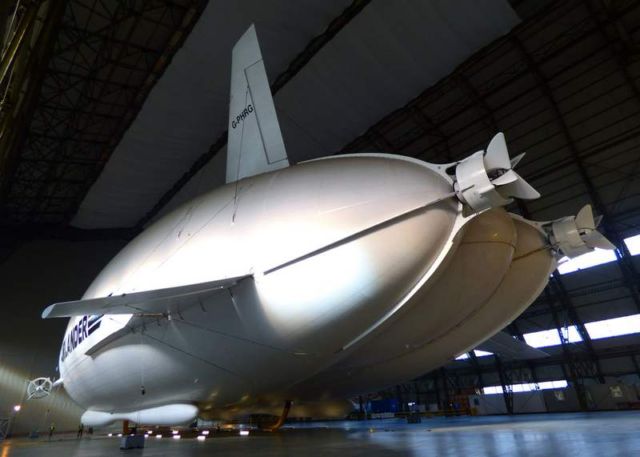 Images credit Hybrid Air Vehicles
via atlasobscura