World's largest astronomy museum designed by Ennead architects, set to open in Shanghai.
The monumental new museum creates an immersive experience that places visitors in direct engagement with real astronomical phenomena. Through scale, form, and the manipulation of light, the building heightens awareness of our fundamental relationship to the sun and the earth's orbital motion.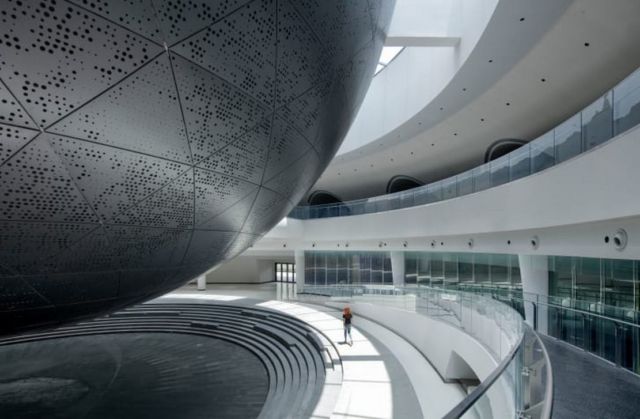 "In linking the new Museum to both scientific purpose and to the celestial references of buildings throughout history, the exhibits and architecture will communicate more than scientific content: they will illuminate what it means to be human in a vast and largely unknown universe."
At 420,000 square feet, the new astronomical branch of the Shanghai Science and Technology Museum will be the largest museum worldwide solely dedicated to the study of astronomy.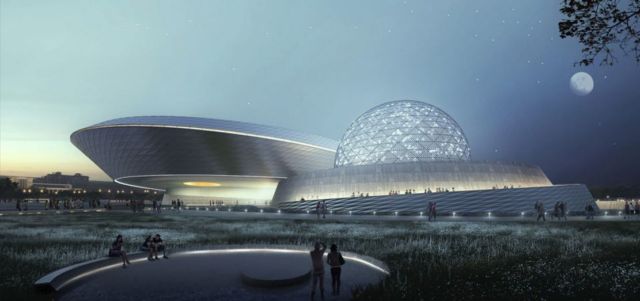 The Sphere houses the planetarium theater, which is half submerged in the building. With minimal visible support, it evokes an illusion of weightlessness or anti-gravity.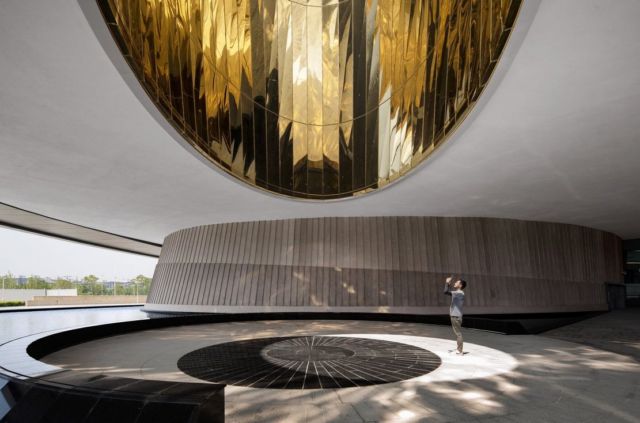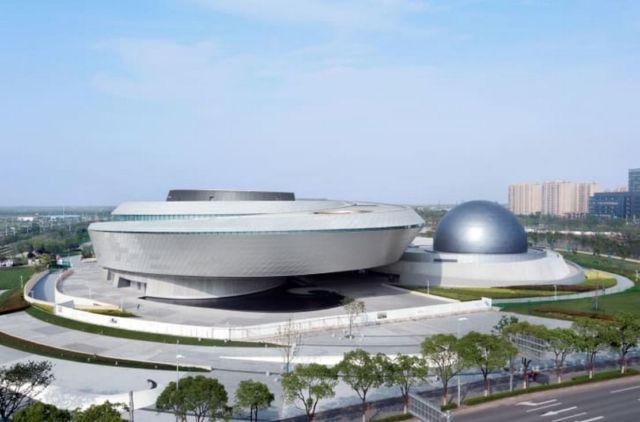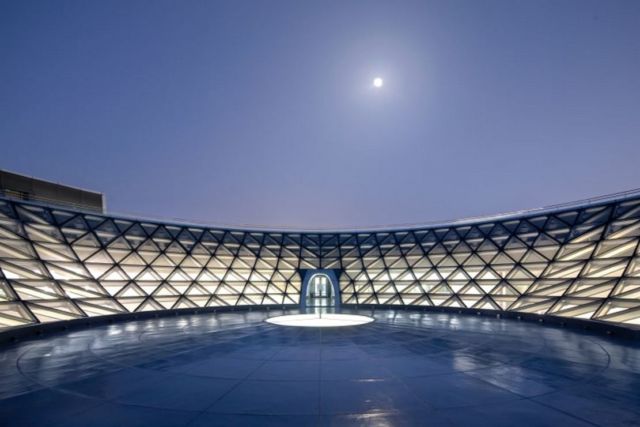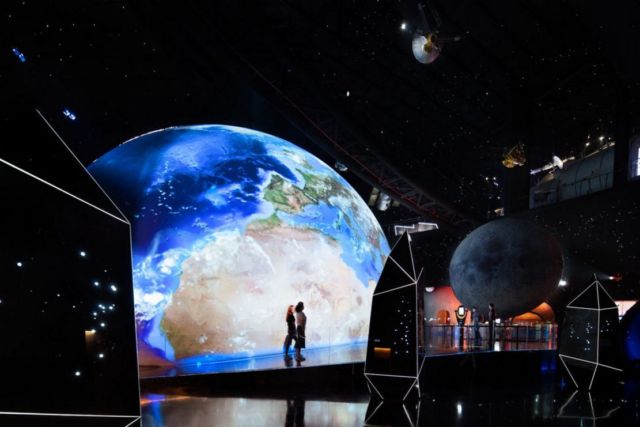 Images credit Ennead architects
source Ennead architects