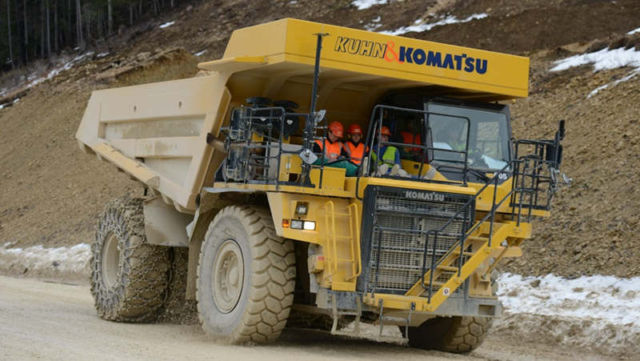 A Komatsu diesel dumper truck is converted into world's largest all-electric vehicle.
A Swiss consortium of companies is constructing the largest electric vehicle in the world and experts from Empa are in charge of its operational safety.
In a few months, the Komatsu dumper truck powered by Diesel engine, it will be expected to do the same job running purely on electricity.
The truck weighing in at 45 tons when empty plus 65 tons of loading capacity, will be the largest electric vehicle in the world, with a battery pack boasting 700 kWh of storage capacity.
The diesel engine that has been removed made the necessary space for the battery packs, to power the vehicle in the second half of its life.
Image credit Andreas Sutter, Lithium Storage GmbH
via newatlas