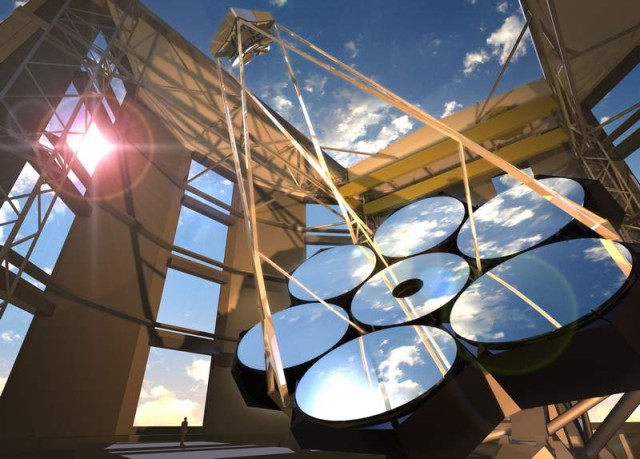 The largest optical telescope in the world, giant Magellan Telescope's International partners approve start of construction, by securing US$500 million for historic project.
All images credit GMT
The giant Magellan Telescope (GMT) Organization has just announced, that its 11 international partners have committed more than US$500 million, to begin construction of the first of a new generation of extremely large telescopes.
When fully operating, it will produce images 10 times sharper than those from the Hubble space telescope.
It will look back in time, more than any telescope ever built.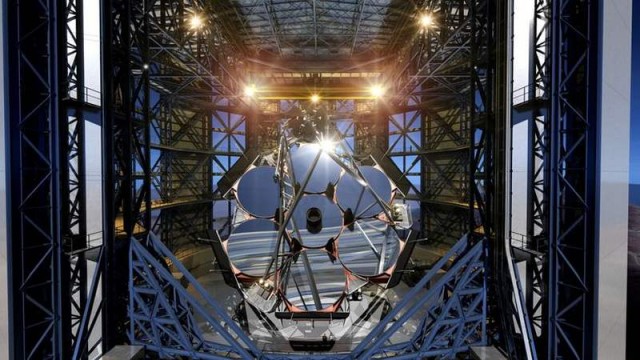 The Giant Magellan Telescope (GMT) is a ground-based extremely large telescope planned for completion in 2025. It will consist of seven 8.4 m (27.6 ft) diameter primary segments, with the resolving power of a 24.5 m (80.4 ft) primary mirror and collecting area equivalent to a 22.0 m (72.2 ft) one, (which is about 368 square meters).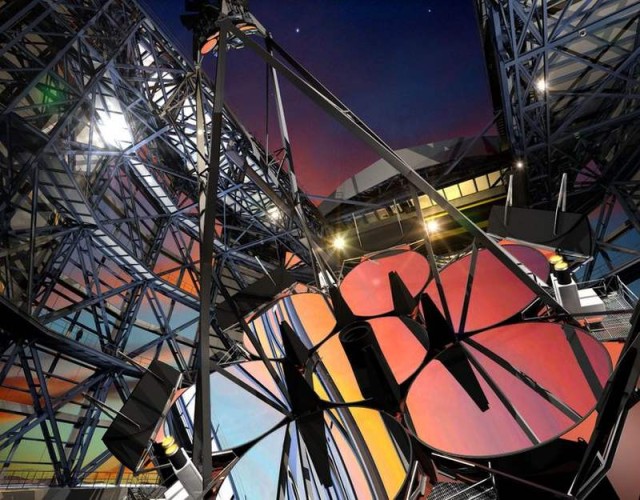 Wendy Freedman, chair of the Giant Magellan Telescope Organization (GMTO) Board of Directors and University Professor of Astronomy & Astrophysics at the University of Chicago, said:
"The GMT will herald the beginning of a new era in astronomy. It will reveal the first objects to emit light in the universe, explore the mysteries of dark energy and dark matter, and identify potentially habitable planets in the Earth's galactic neighborhood. The decision by the GMTO partner institutions to start construction is a crucial milestone on our journey to making these amazing discoveries using state-of-the-art science, technology and engineering."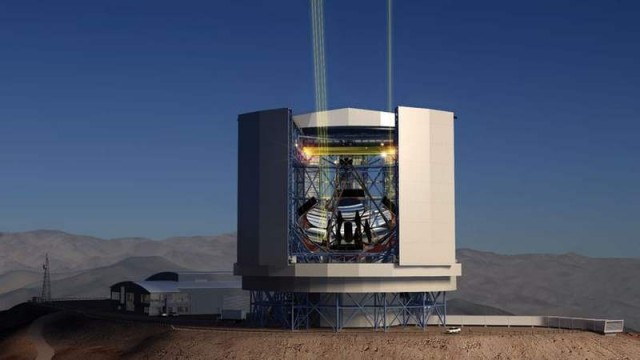 Professor Matthew Colless, Director of the ANU Research School of Astronomy and Astrophysics (RSAA) and Vice Chair of the GMT Organization Board, said:
"The Giant Magellan Telescope will provide astronomers and astrophysicists with the opportunity to truly transform our view of the universe and our place within it.
Australian industry will also play a key role in building some of the new high-technology equipment at the heart of the Giant Magellan Telescope.
The next generation of optical telescopes such as the GMT demand a new class of astronomical instrumentation and facilities, and the ANU is well equipped to meet this challenge."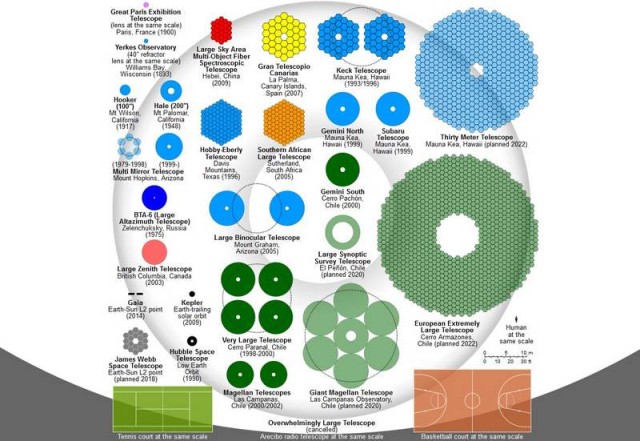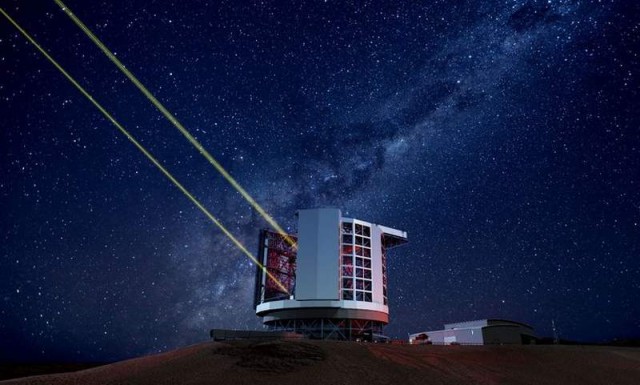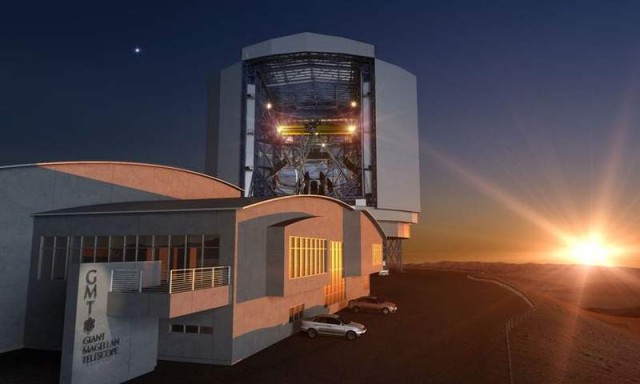 [Youtube]