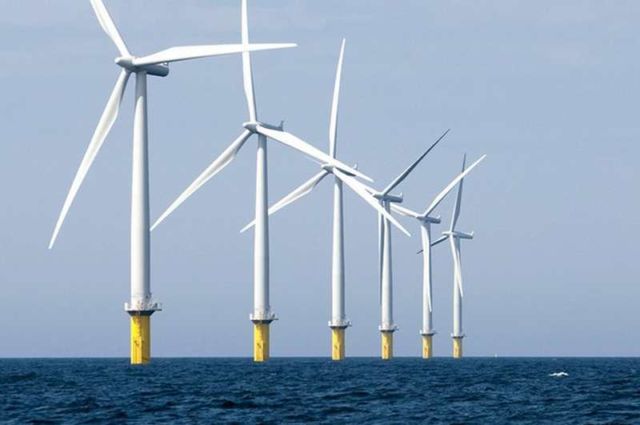 World's largest wind farm, standing 195-meters with blades longer than nine London buses, gets rolling near Liverpool.
The wind turbines located off Liverpool Bay in northern England, created by Dong Energy, are now live and generating clean energy for the UK.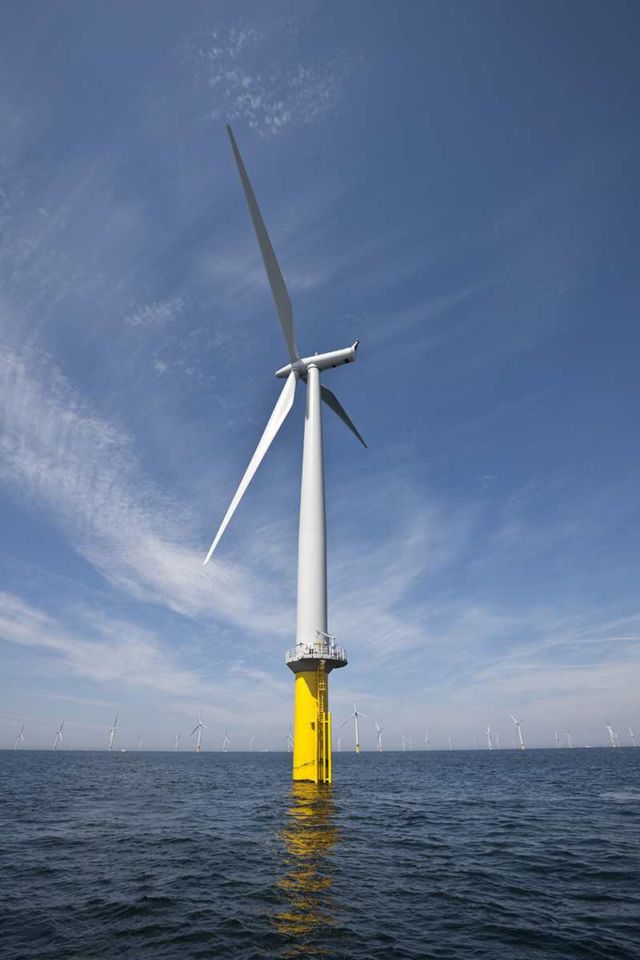 One rotation of the blades is enough to power a house for 29 hours.
The wind farm will power up to 230,000 homes.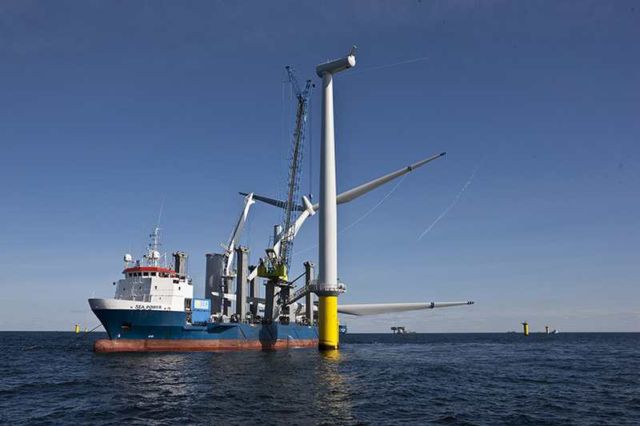 Burbo Bank Extension offshore windfarm is located 7km off the coast of Liverpool Bay. It is Dong Energy's 9th operational windfarm and the first time the MHI Vestas 8MW turbines have ever been installed. These are the largest, most powerful wind turbines in the world.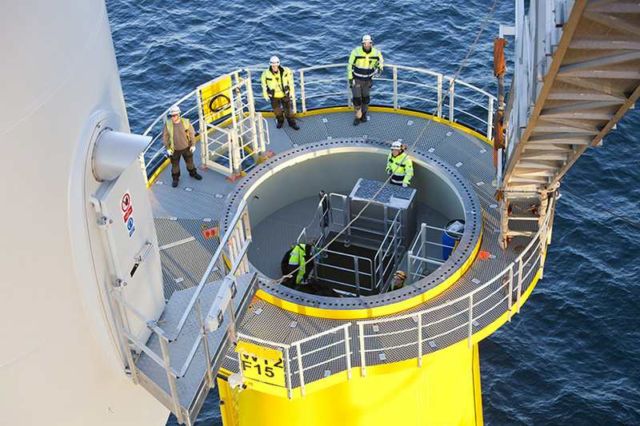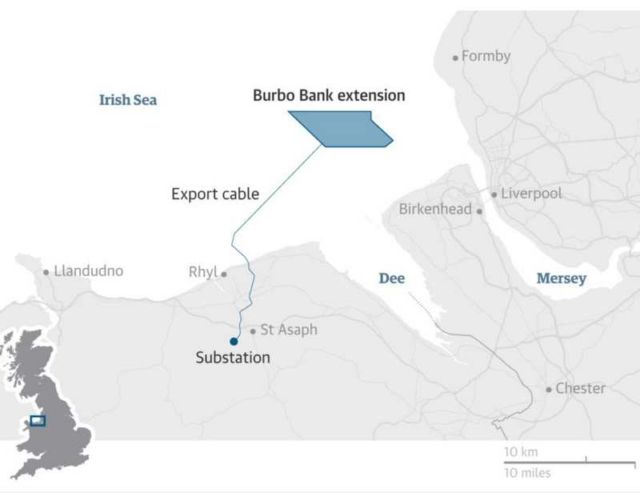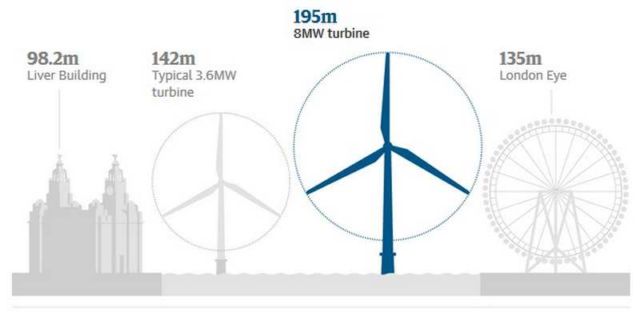 Images credit Dong Energy
sources MIT Technology Review,  Dong Energy