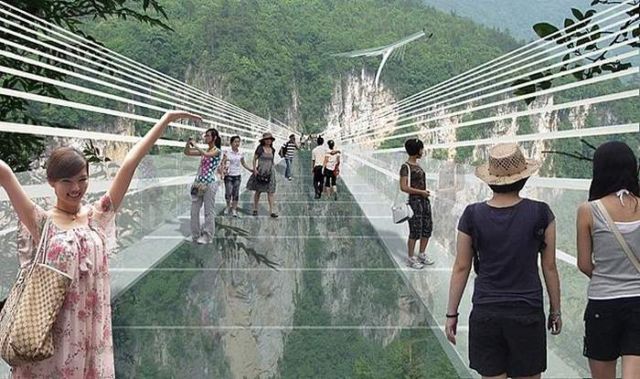 World's longest glass bridge will open in China next year, spanning 370 m (1,214 ft) across the Zhangjiajie Grand Canyon.
Images credit Haim Dotan Ltd
The glass bridge made by Haim Dotan Ltd, will be completely transparent bridge, at about 400 m (1,312 ft) above the canyon, is claimed to be capable of holding up to 800 people.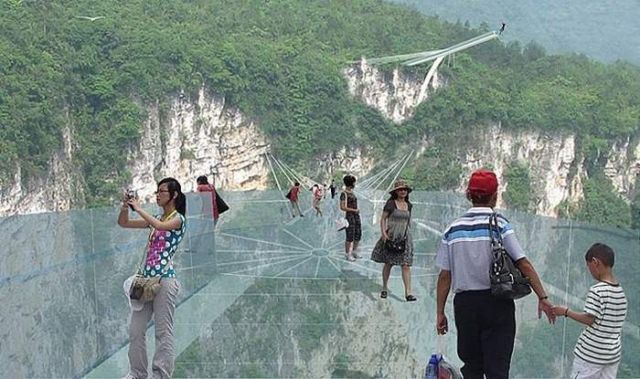 Located in Zhangjiajie, Hunan Province, is expected that will be opened to the public next year..
The bridge floor will be laid with transparent glass and there will be the world's highest Bungee Jumping in the center.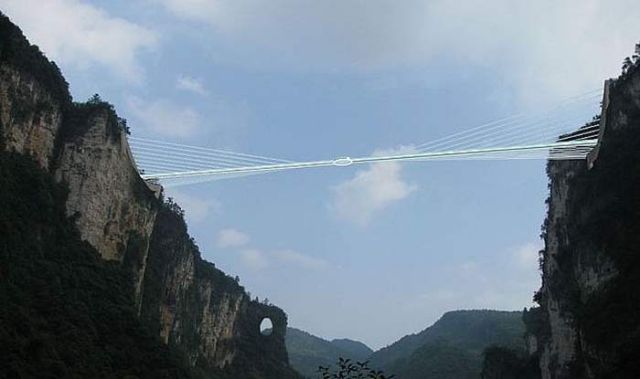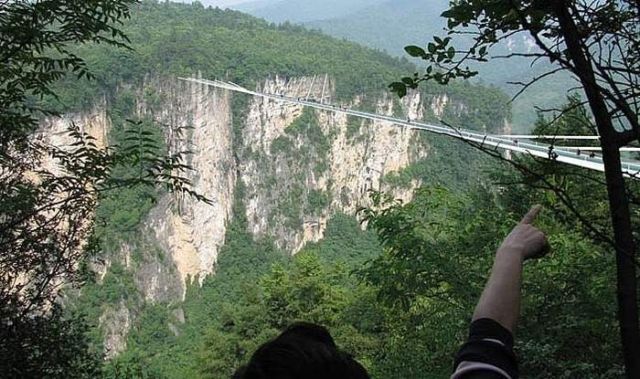 via gizmag