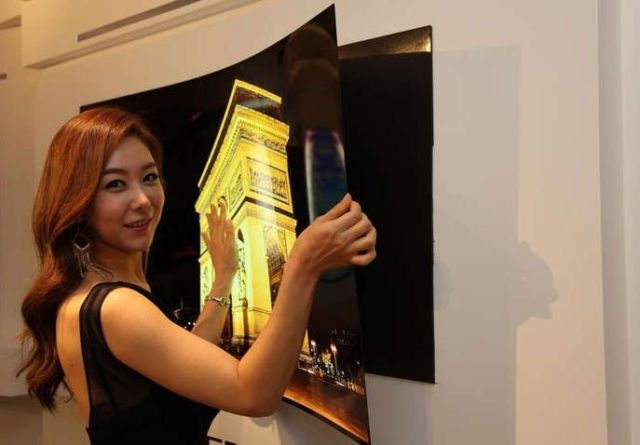 LG unveiled an impossibly thin display, a 55-inch OLED panel that's just 0.97mm thick and weighs just 1.9kg.
Image credit LG
South Korean flat panel maker LG Display Co created an detachable organic light-emitting diode (OLED) display, that is simply placed on wall using magnets.
OLED displays might be the future, but they're expensive and difficult to make.
The 55-inch wallpaper OLED panel, presented by LG, can easily be stuck to a wall with a magnetic mat.
via Cnet