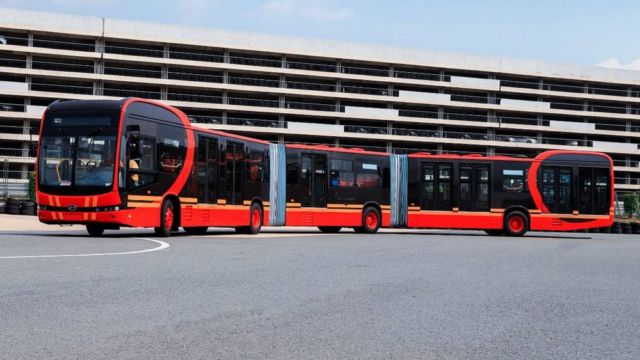 BYD launches the K12A in Shenzhen, the world's first 27-m pure electric bi-articulated bus.
With a passenger capacity of 250 people, it is the longest pure electric bus in the world and can travel at a maximum speed of 70 km/h. Additionally, it is also the world's first electric bus equipped with a distributed 4WD system, which can switch between 2WD and 4WD smoothly to meet the demands of different terrains, while also lowering the vehicle's overall energy consumption.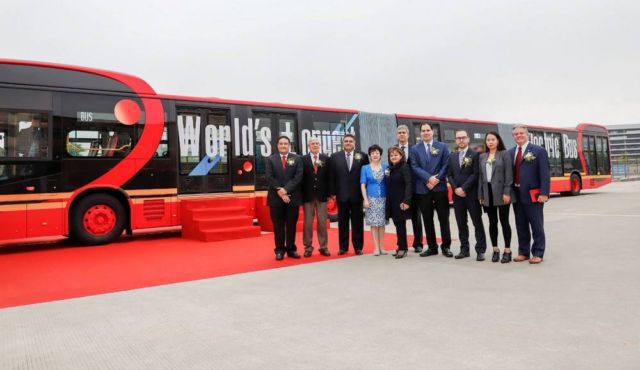 The BYD K12A is compatible with the global Bus Rapid Transit (BRT) system, featuring an all-aluminum alloy body and BYD's core technologies of batteries, electric motors and electronic controls.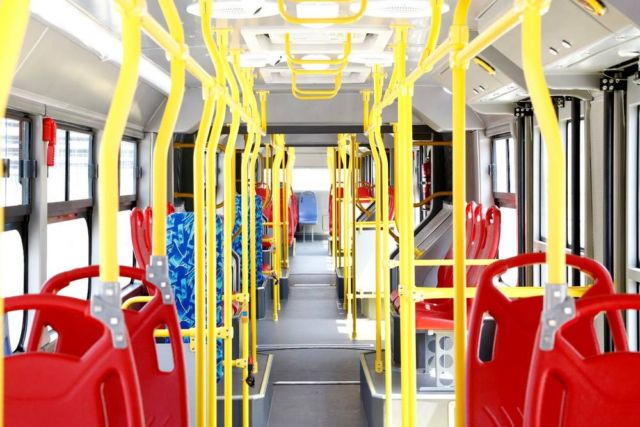 "Today, BYD once again uses its core technology, reliable products and innovative solutions to solve the two great urban ills of congestion and pollution". Stella Li, Senior Vice President of BYD said, "The K12A will bring zero emissions to BRT systems, allowing passengers to enjoy quiet, pollution-free travel, while at the same time saving significant maintenance costs for operators."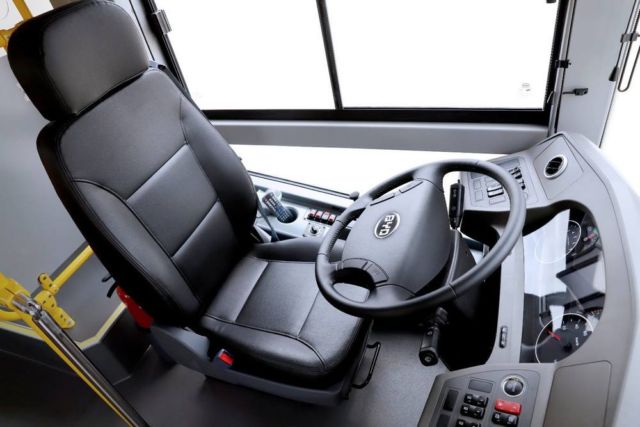 source bydeurope