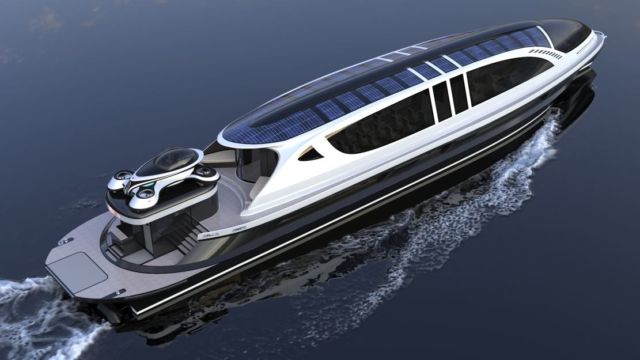 Xenos is a 39 meters (130 ft) superyacht made by aluminium and carbon conceived, is designed for comfortable high speed cruises.
Xenos created by Pierpaolo Lazzarini. Depending the seas, the yacht can offer different sailing solution, with conventional hull or foil set up.
Photochromic windows that change transparency depending the intensity of light, are displaced all along the yacht.
On the stern part of the Hyperyacht version, watertoys and a tender can be enclosed on a trunk, otherwise a special adjustable bridge can easily land your Bugatti on the pier.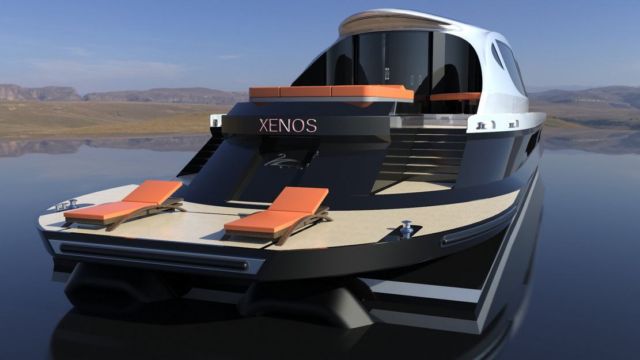 Equipped with twin, triple or quadruple engine set ups (CAT 3650 bhp each), with horsepower range from 7300 bhp to 15000 bhp Jet drive, the Xenos will reach a top speed of 90 knots by setting the record of the most fastest 130 ft yacht in the world.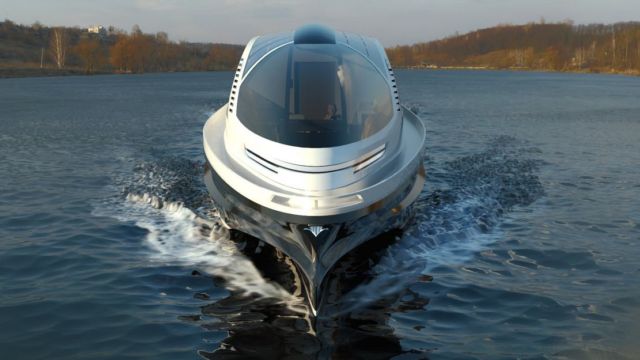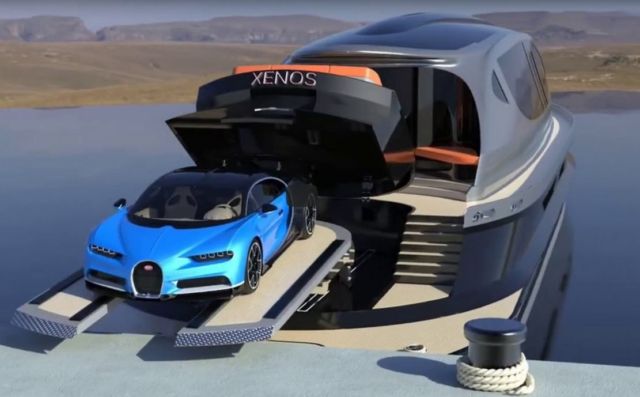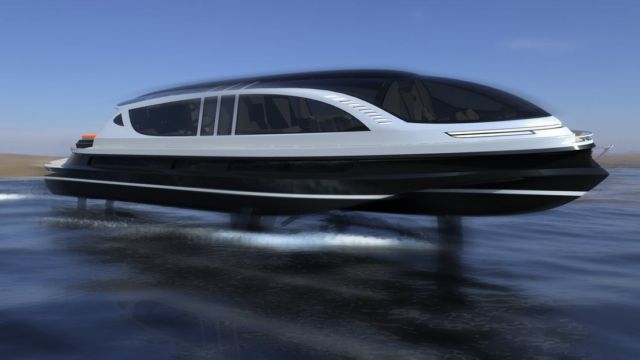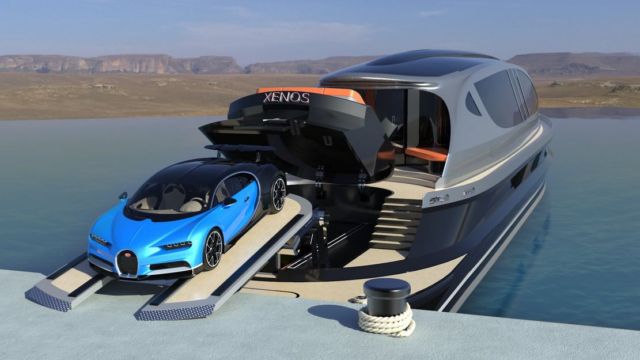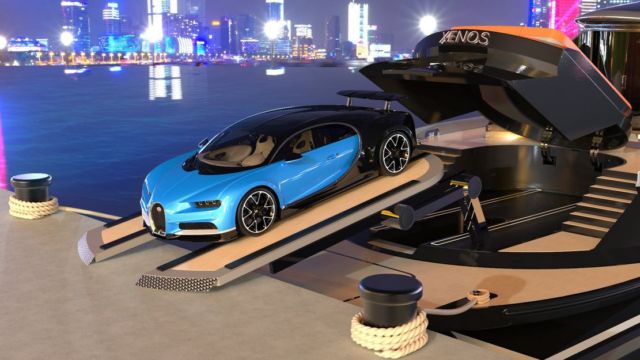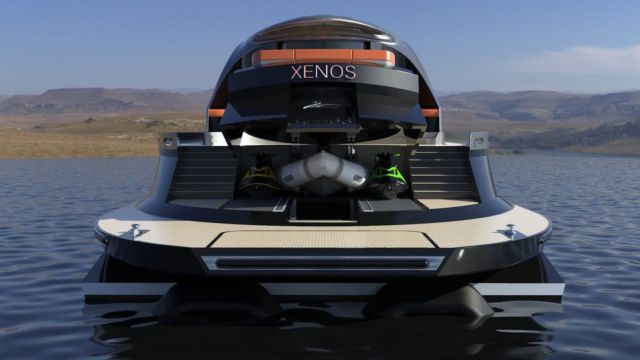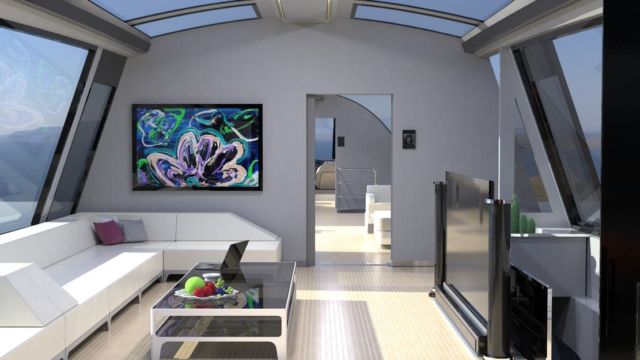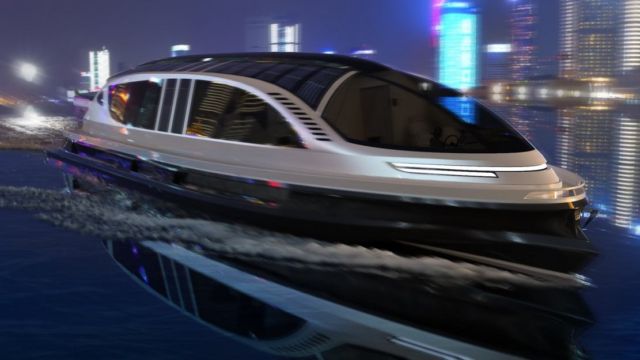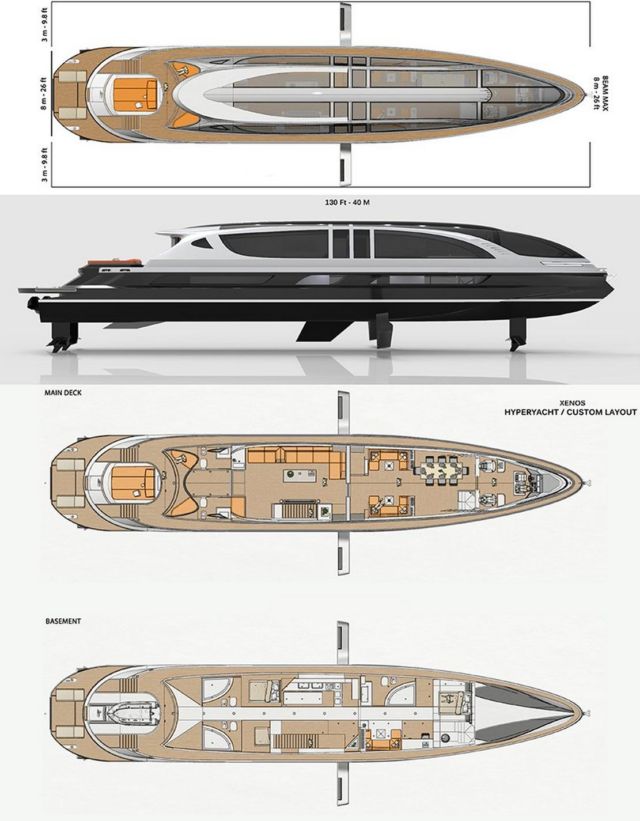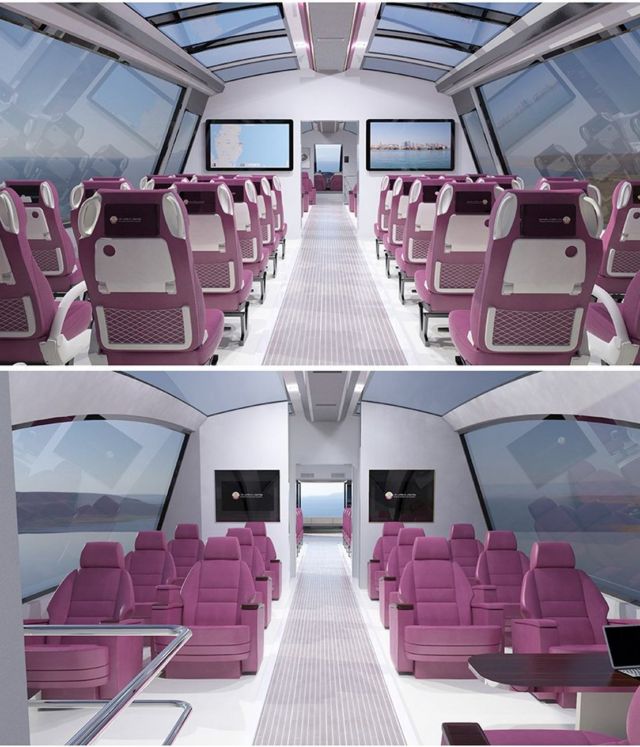 source Pierpaolo Lazzarini