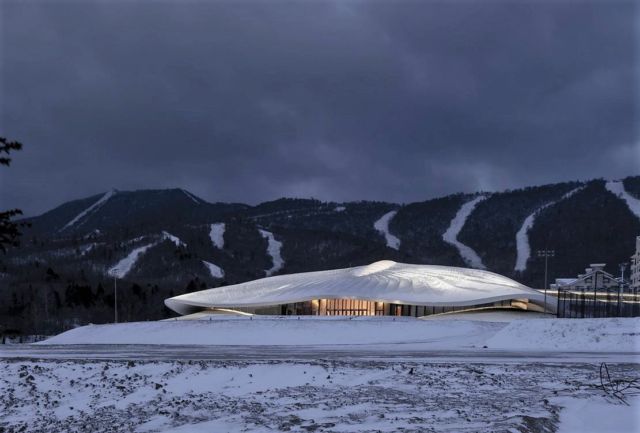 Yabuli Entrepreneurs' Congress Center, designed by MAD Architects, nears completion in Northeastern China.
The Congress Center nestled in the snow-covered mountains, the project was commissioned by the Yabuli China Entrepreneurs Forum (Yabuli CEF), one of China's most influential business organizations.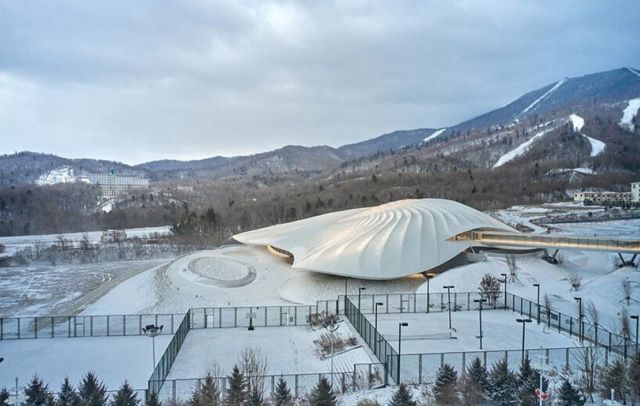 MAD's scheme evokes the concept of a tent sitting at the foot of a mountain, with its soft, curving, silver-white rooftop echoing the snow-capped hills surrounding it. During the day, natural light floods the internal spaces through a giant glass skylight. At night, the same skylight allows a warm glow to soar from the building into the cold mountain forest, evoking the image of a campfire around which entrepreneurs share ideas, thoughts, and stories. Inside, a blend of wooden walls and natural light create a warm, soft atmosphere, while an outdoor public plaza and glass walkway allow users to marvel and be inspired by the connection between architecture and nature.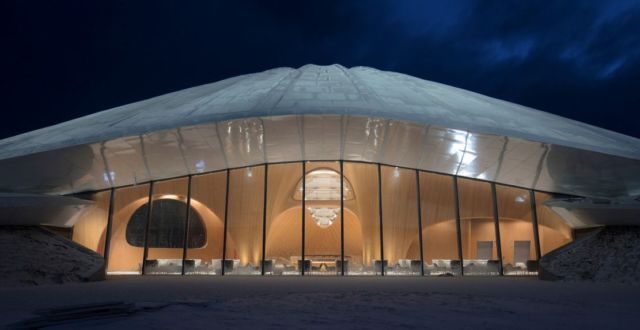 The Yabuli CEF was founded in 2001, the platform now has 78 members, including international well-known entrepreneurs. For the past 19 years, the CEF's members have gathered in Yabuli every winter to exchange ideas, leading to Yabuli being termed "The Davos of China."
In 2017, MAD Architects was commissioned by the Yabuli CEF to design and build a permanent venue for their annual summits.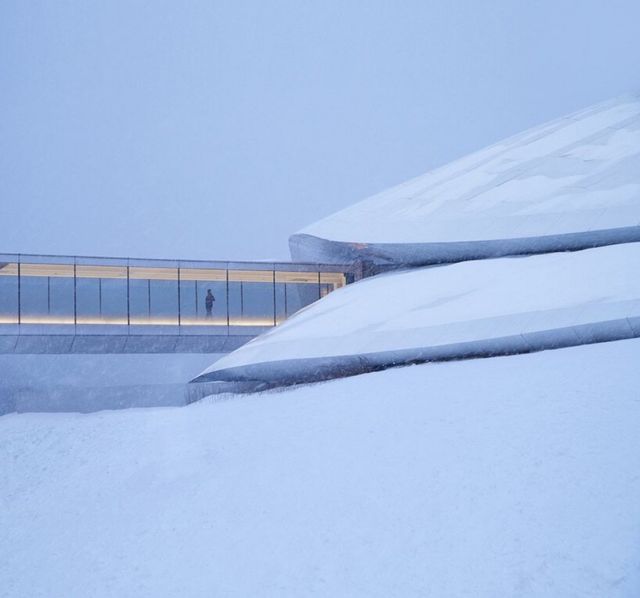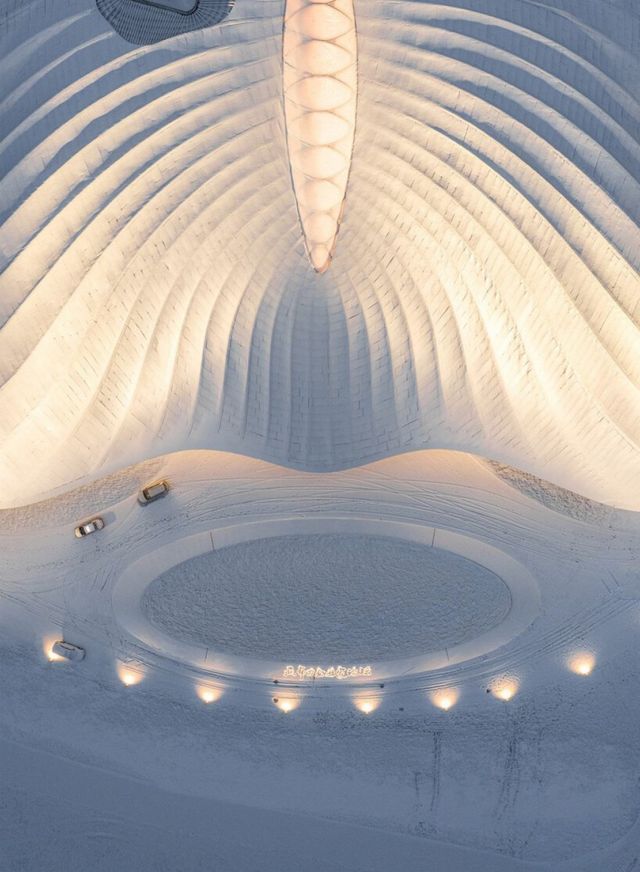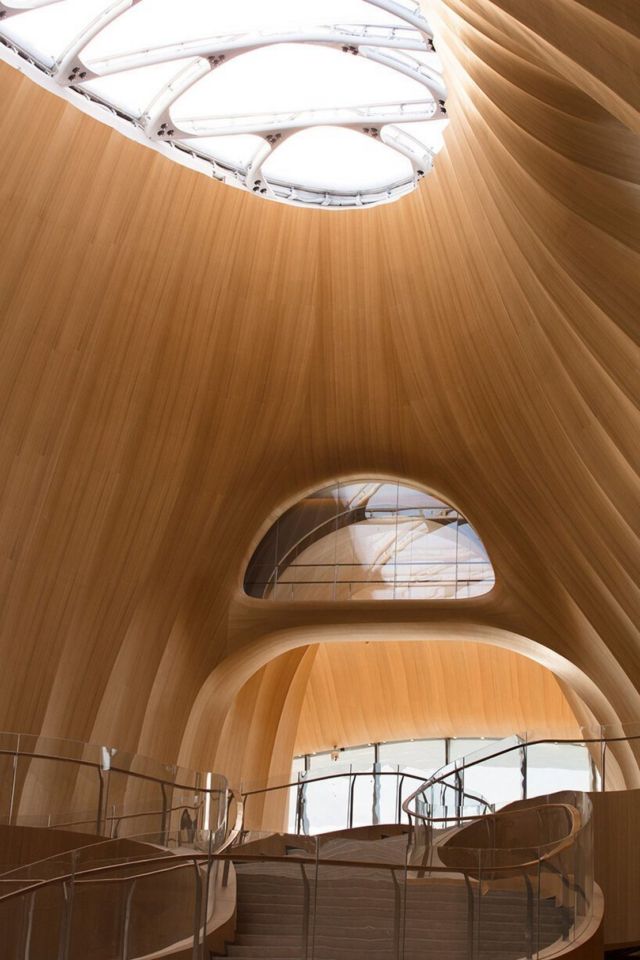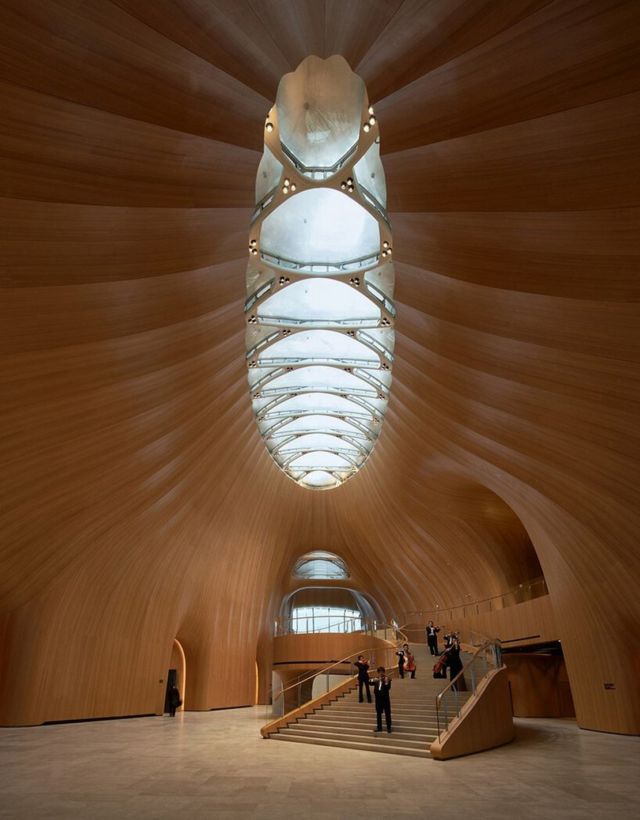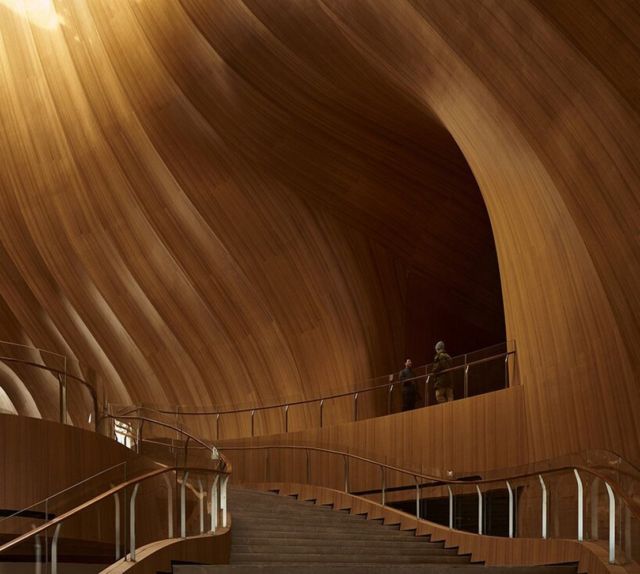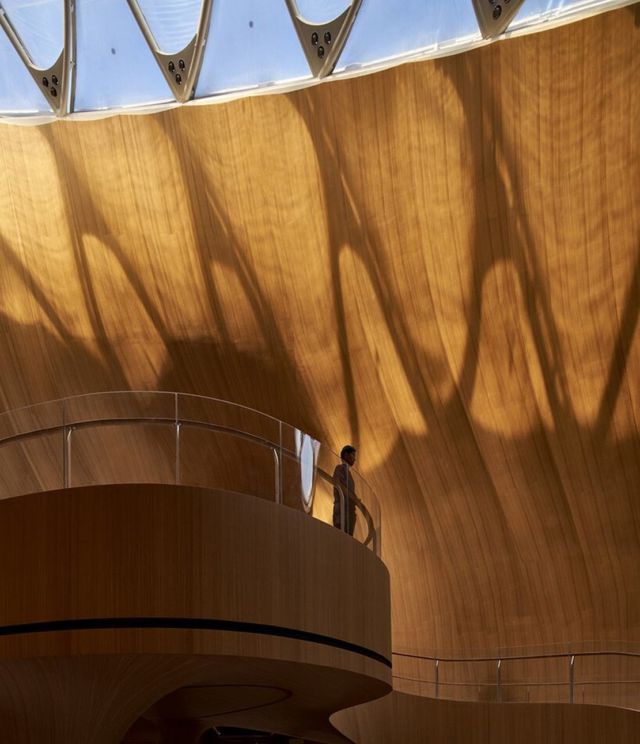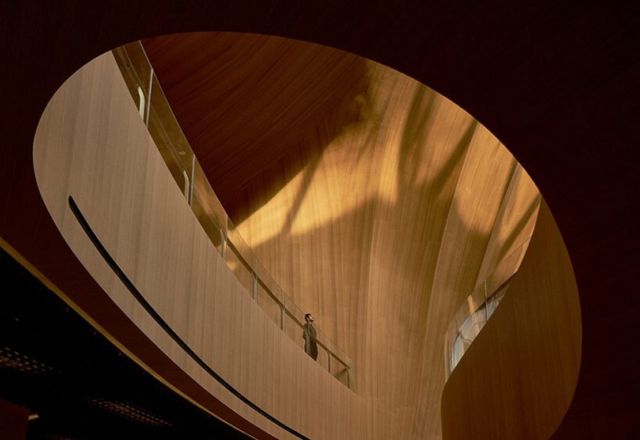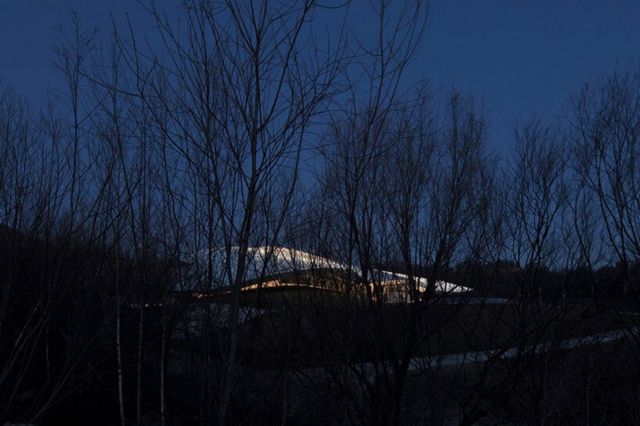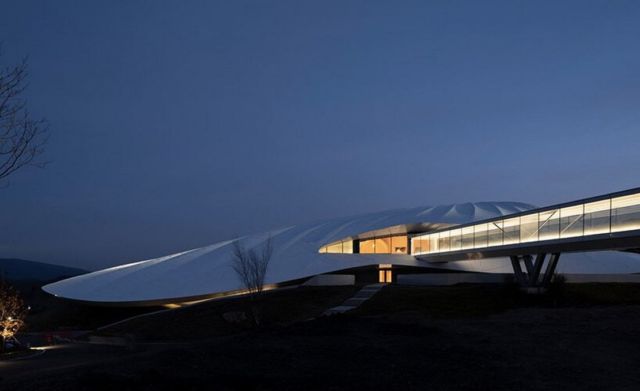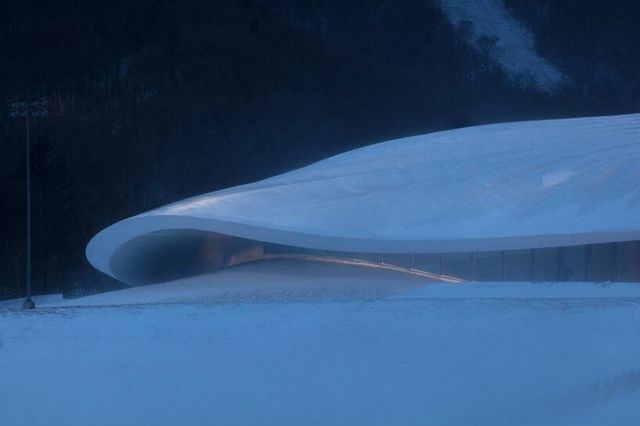 All images credit MAD Architects 
source MAD Architects