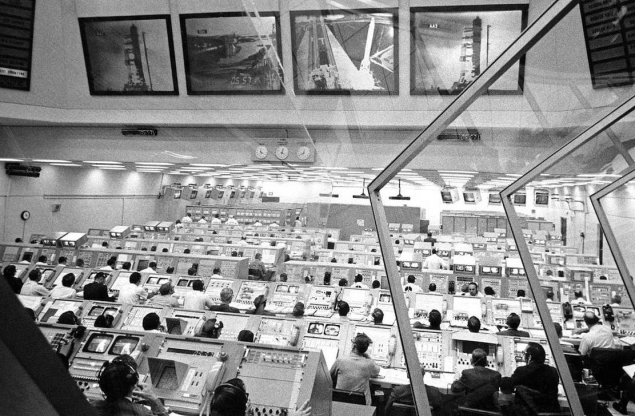 From the Kennedy Space Center's Launch Control Center back in 1971, to the SpaceX Launch Control Center.
Apollo 14 arrived in lunar orbit 50 years ago, on Feb. 4, 1971, to prepare for the landing in and exploration of the Fra Mauro highlands. Apollo 14 launched carrying astronauts Commander Alan Shepard, lunar module pilot Edgar Mitchell, and command module pilot Stuart Roosa. Engineers had modified the spacecraft to prevent a recurrence of the accident that crippled Apollo 13 the previous year.
In the above first image, engineers in Firing Room 2 of Kennedy Space Center's Launch Control Center monitor the progress of the Apollo 14 countdown.  Credit NASA
In the SpaceX launch control center at Cape Canaveral Air Force Station, agency and contractor managers and engineers monitor progress in the countdown to launch a SpaceX Falcon 9 rocket to boost a Dragon capsule on its eighth commercial resupply services mission the International Space Station.
In the above second image, engineers at SpaceX Launch Control Center.  Credit NASA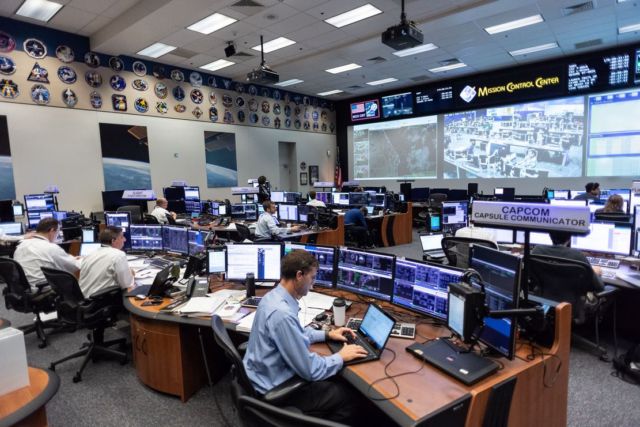 Inside NASA and Boeing Joint Operations.  Credit NASA