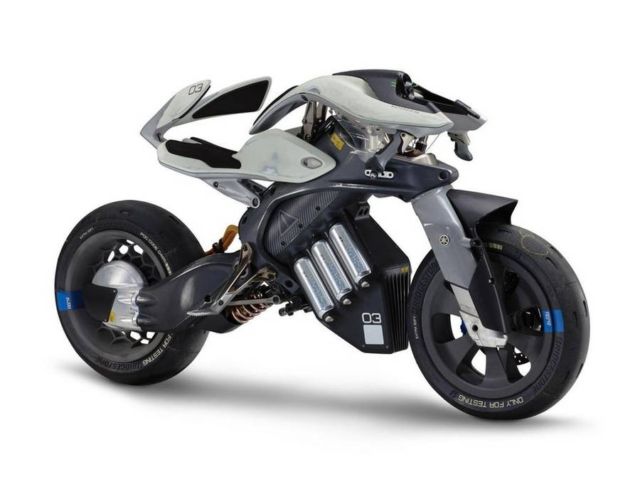 The theme of the Yamaha Motor at the 45th Tokyo Motor Show 2017, will be the "Yamaha Future Garage: Resonate the Future."

A total of 20 models—including six world premiere models and four Japan premiere models—will be on display by Yamaha Motor Co. These will include electrically power-assisted bicycles, scooters, motorcycles, Leaning Multi-Wheelers (LMW), and an automobile design concept model.
MOTOROiD
Above image: This experimental machine employs artificial intelligence and explores the feasibility of concepts for creating new forms of personal mobility in which the rider resonates harmoniously with machine.
MOTOBOT Ver. 2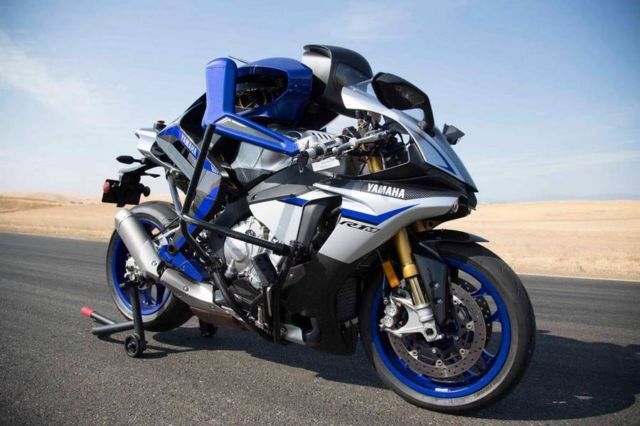 This autonomous motorcycle-riding robot combines the latest in motorcycle and robotics technology, and is helping pioneer previously unexplored realms of motorcycle R&D. Focusing on operation of the machine from a rider's standpoint without making any fundamental modifications to the motorcycle itself, MOTOBOT is now capable of riding at high speeds around a racetrack.
Leaning Multi-Wheel MWC-4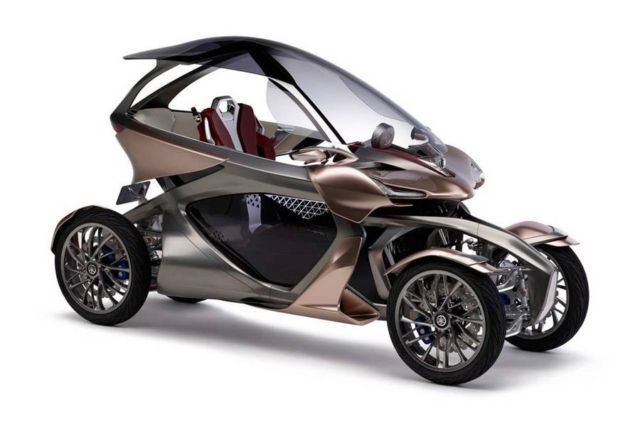 Looking to expand upon the possibilities for personal mobility stemming from motorcycles, this Leaning Multi-Wheel (LMW) vehicle has two wheels front and rear and was developed under the concept of "Half-Sized Mobility."
The 45th Tokyo Motor Show 2017 (Organizer: Japan Automobile Manufacturers Association, Inc.) to be held at the Tokyo Big Sight from October 27 to November 5.
source Yamaha