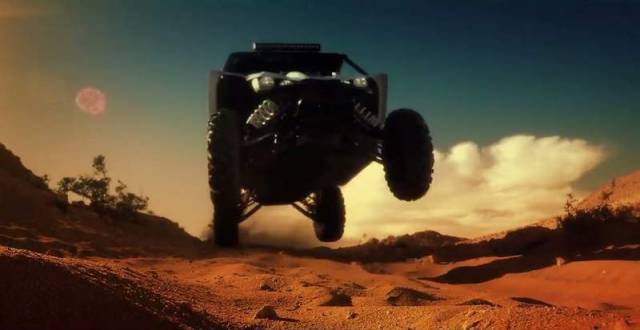 Yamaha YXZ1000R, the world's first and only true pure sport side-by-side, equipped with a five-speed, sequential manual gearbox, offers crazy performance.   Watch Yamaha's new videos…
Yamaha YXZ1000R features the world's first 3-cylinder, 12-valve, DOHC, liquid-cooled, 998cc engine with 5-speed, sequential shift manual transmission for a whole new level of pure sport excitement, plus it has class-leading, fully adjustable long-travel FOX suspension for unmatched performance, confidence and comfort through tough terrain and over deep whoops, designed for all-day off-road punishment.
The YXZ1000R suspension was designed to provide superior high-speed handling and a comfortable, confidence- inspiring ride across tough terrain, over deep whoops, and throughout all-day off-road punishment.