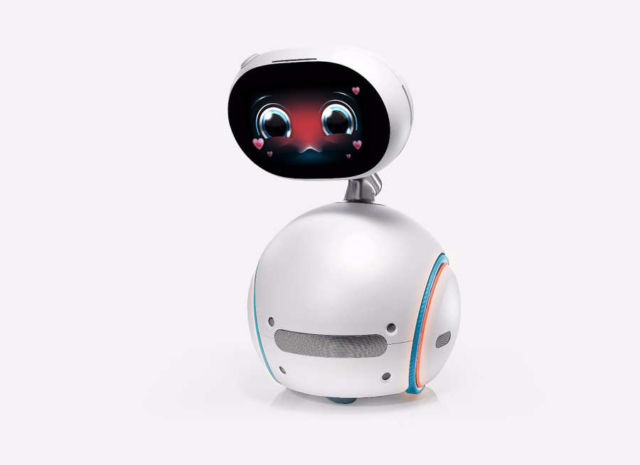 Zenbo is a friendly and capable home robot, designed to provide entertainment, assistance and companionship to families.   Take a look at the robot on the video…
Zenbo created by Asus, has a full range of capabilities, moves independently and understand spoken commands.
The new robot designed to be used in your home, to control the lights, connected devices and all your gadgets.
This fun looking robot was unveiled by Asus CEO Jonney Shih at Computex, and you can see it in action in the video:
Zenbo is designed for everyone, but he has specific functionality that helps senior family members safeguard their health and well-being as well as enjoy a connected digital life. As a home care assistant, he proactively provides convenient, spoken reminders of important information, such as doctor's appointments, medication and exercise schedules, and anything else that needs to be remembered. Zenbo also monitors the home for emergency situations — such as falls — and immediately responds to them by notifying specified family members on their smartphones, no matter where they are. When they receive an emergency notification, family members can remotely control Zenbo to move nearby and use Zenbo's built-in camera to visually check on their loved one. Zenbo is also a friendly companion who helps to bridge the digital divide between generations by making it easy to accomplish a variety of online tasks — including making video calls, using social media, shopping, and streaming movies and TV shows — using voice commands and guided help.
The robot will retail for $600 when will be available.
source Asus