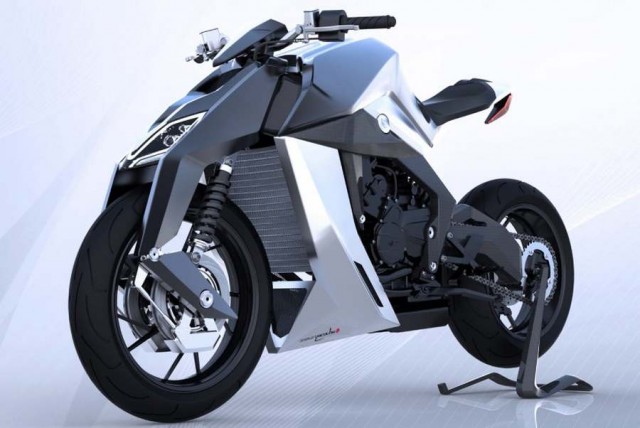 Feline, designed by Yacouba, is a 801cc, 3-cylinder, 170 horsepower, one of the most luxurious and sophisticated motorcycle in the world.
Renowned designer Yacouba just introduced Feline, a high-tech deluxe motorcycle, delivering a new vision of the motorbike. Its unique look creates an immediate impact with its unusual sensual panther style.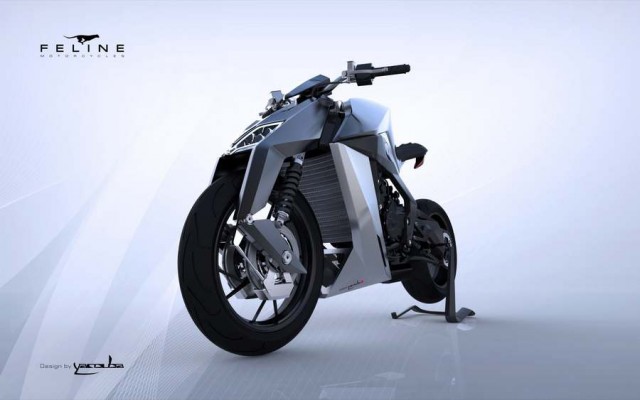 « For 10 years I tested the best machines around the world and my conclusion has been to make a synthesis of two worlds : the best that I encountered and my vision of the motorbike of the future, FELINE was born ! » Yacouba said.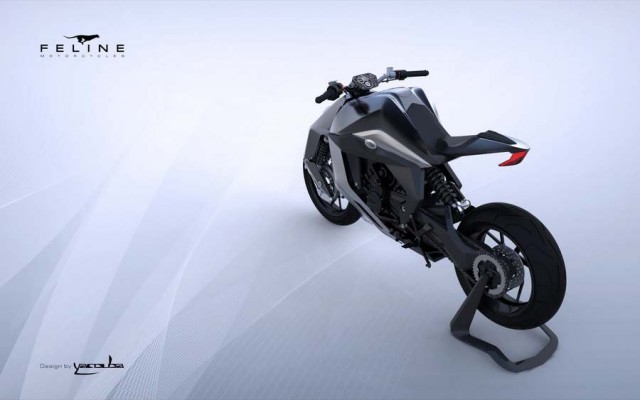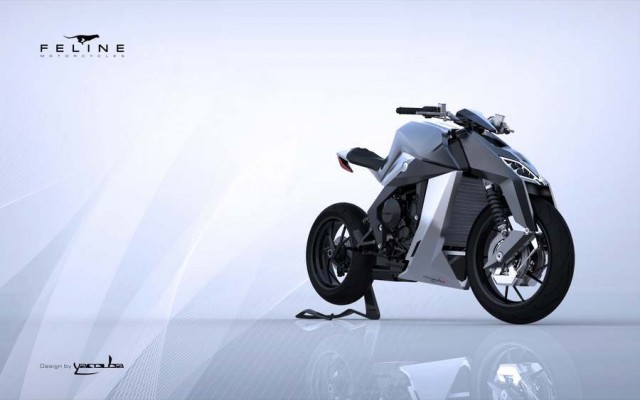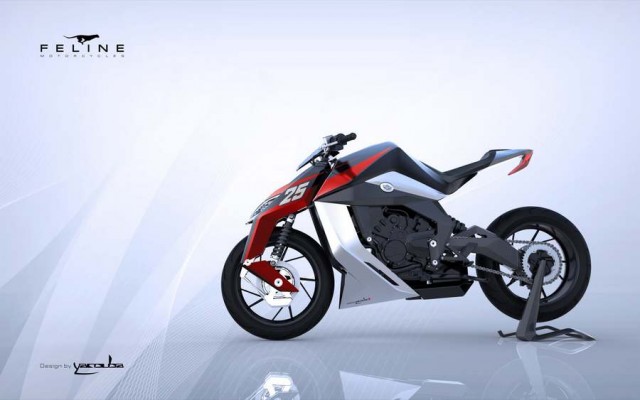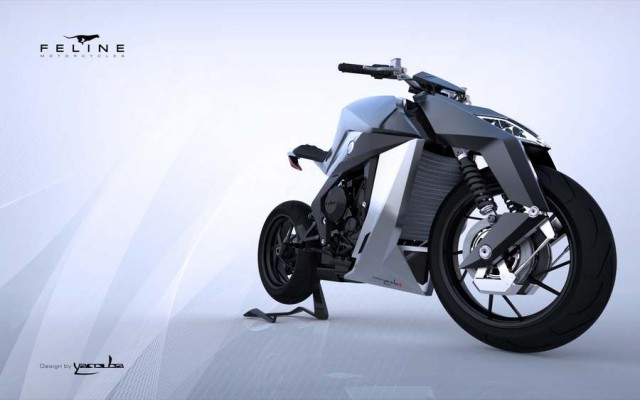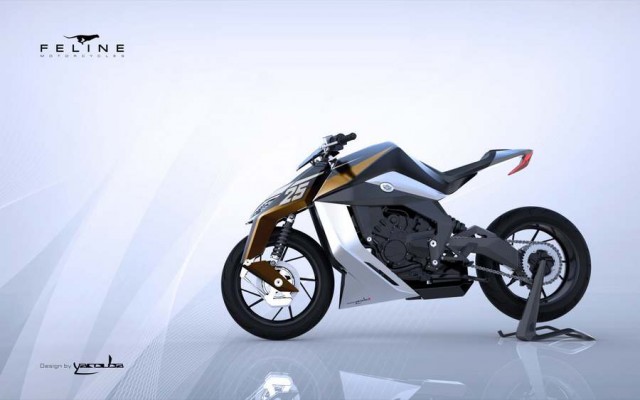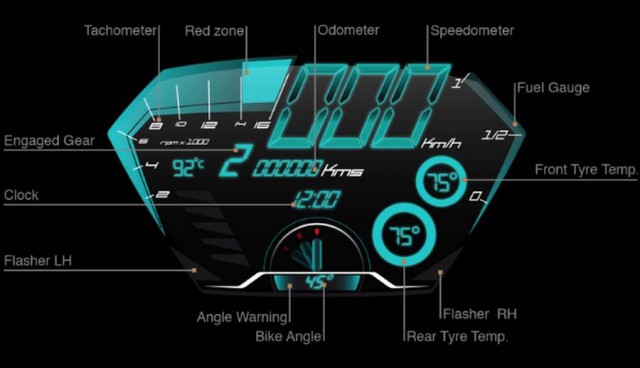 Press release:
Made from the highest quality materials with parts manufactured by top worldwide experts, FELINE is the result of 4 years of technological research.
The class and elegance of the high-grade materials come to the fore without any visible means of fastening: carbon, titanium, aerospace aluminum and fine leather are part of the materials used in FELINE.
« Much more than a motorcycle, FELINE is the combination of sophistication and high technology for highly demanding customers looking for innovative and unique novelties », Yacouba said.
The main innovation in the design and technology of FELINE lies in its aesthetics, showing clean lines enhanced by a powerful front fork and a hook-shaped back. Its high definition digital dashboard brings new and fully customizable features. FELINE is sharpened and expresses a fascination for speed and freedom of movement. Its uniqueness and remarkable features make it also a great candidate for Hollywood movie productions.
FELINE is also a highly powerful efficient machine on roads and tracks. With its ultra-light weight (155 kg) for 170 bhp, its rigid frame and its unique anti-dive fork, this motorcycle is extremely easy and efficient to ride, providing maximum thrills … for a unique driving experience.
The launch of the first FELINE models is planned for early 2016 with a limited edition of 50 numbered copies.
The price range starts at $ 280,000.
via gizmag
source Feline Motorcycles