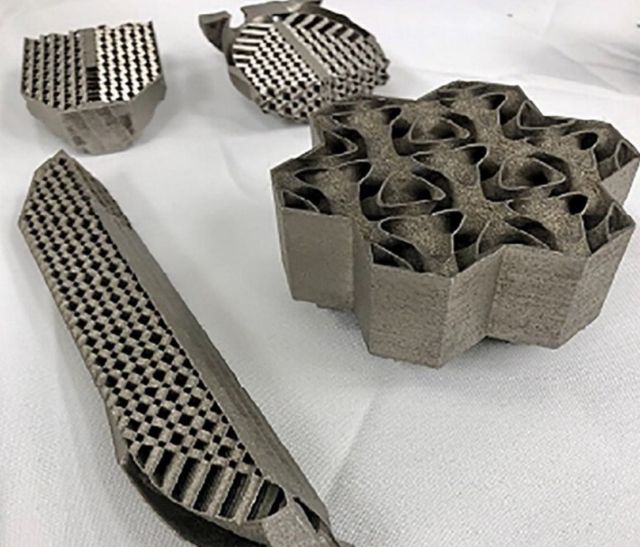 GE researchers developing portable device that produces water out of thin air.
The new device by GE would provide troops in the battlefield with ready source of potable water, while significantly reducing the cost and logistics of transporting water.
Solution could be a future gamechanger in addressing water scarcity around the world.
A multidisciplinary team of researchers from GE Research, the technology development arm for the General Electric Company (GE), have been selected by DARPA to lead a revolutionary project that could dramatically simplify the transport of potable water to troops in the field and address water scarcity around the world in a powerful new way. The team is calling the project AIR2WATER, or Additively Manufactured, Integrated Reservoir To Extract Water using Adsorbents and Thermally-Enhanced Recovery.
Above image: Test samples of different additively manufactured heat exchangers printed in the Additive Manufacturing Lab at GE Research in Niskayuna. GE researcher will be designing and integrating a 3D-printed heat exchanger that will create the optimal thermal properties for the air as it moves over the sorbent materials to produce water.  Credit GE
According to the World Wildlife Fund, more than 1.1 billion people do not have access to water and approximately 2.7 billion experience instances of water scarcity. GE researchers, together with top scientists and engineers from the University of California at Berkeley, University of Chicago, and University of South Alabama will develop and design a highly compact, portable device that literally can produce clean, safe water out of thin air. This innovative device, light enough to be lifted by just four people, will utilize transformational new material innovations, thermal processes and additive manufacturing (3D printed designs) to produce enough daily water for 150 troops.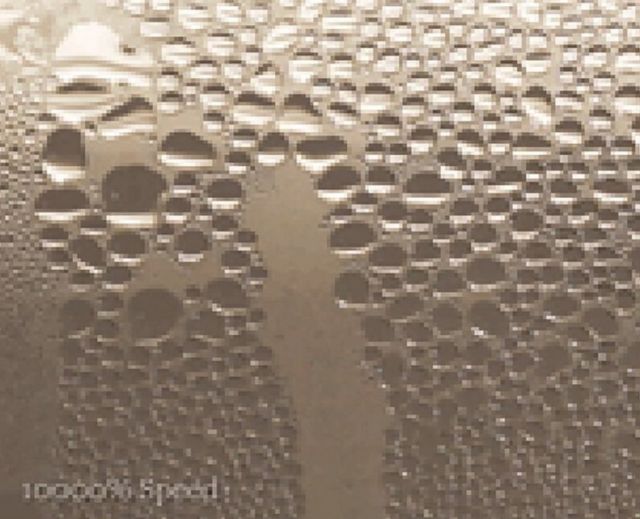 Pictured is water that formed as air passed over innovative metal-organic framework sorbent materials developed by researchers at UC Berkeley. These materials will be integrated into GE's new portable air-to-water device.  Credit GE

David Moore, the Principal Investigator and Technology Manager for Material Physics and Chemistry at GE Research, says the development and deployment of such a device would transform military transport operations involving water, stating, "Today, the logistics and costs involved with transporting water are staggering and in dangerous war zone areas, result in casualties. By creating a highly portable, compact device that efficiently extracts water from the atmosphere, we can save lives and ease the logistical and financial burden for our armed forces."
source GE