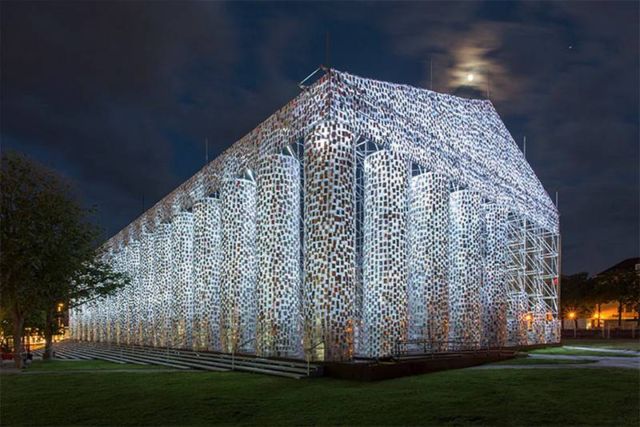 A full-size Parthenon built with 100,000 Banned Books at historic Nazi book burning site.
A monumental replica of the Parthenon in Athens, Greece, from 100,000 copies of banned books, created by Argentinian artist Marta Minujín, 74.
Above, Image credits: Roman März
Image credits: si.leika
The artist said that The Parthenon of Books in Kassel, Germany, "symbolizes the resistance to political repression."
The monument is part of the Documenta 14 art festival.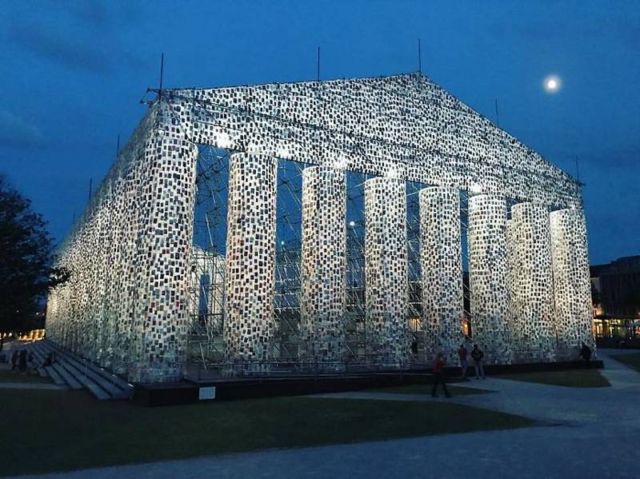 Image credits: lctanner
via boredpanda