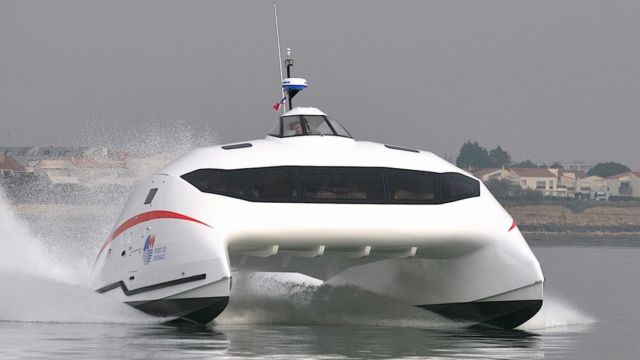 A2V has developed a fully unsteady aerodynamic catamaran vessel for 'wing in ground effect.'
Designed and built by Advanced Aerodynamic Vessels, the wing-like shape of the 35-foot A2V a new generation of transportation vessel, provides performance and efficiency.
On Lake Geneva, the A2V-Shuttle Evian One rotates in the greatest comfort between Geneva, Lausanne and Evian, with record travel time.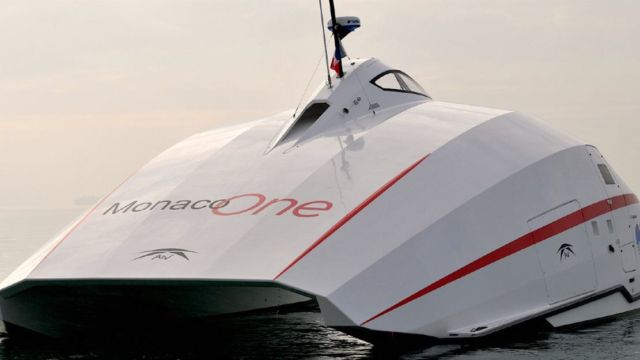 During two intensive years, A2V's naval architects and CFD specialists developed a revolutionary shape able to safely transfer ships weight from water to air.
The required propulsive power depends mostly on the weight carried by the water. Reducing this weight is the key to greater efficiency.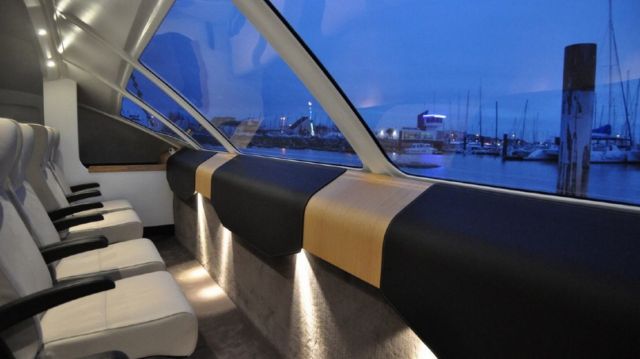 "We took the simple concept of aerodynamic support, went deep into its physical understanding through an innovative research program, and found the way to make it safe, stable, simple and suitable for commercial use."
Thanks to the aerodynamic support, above a critical speed, the faster A2V vessels go the less fuel they use.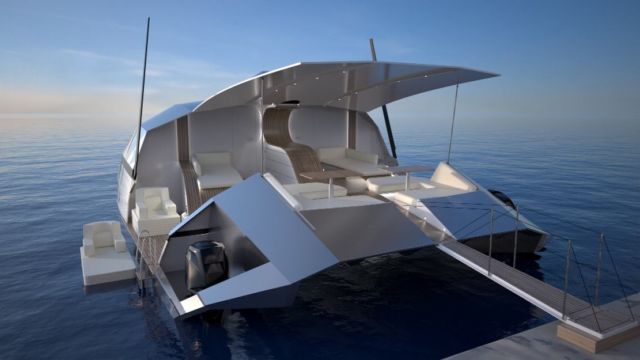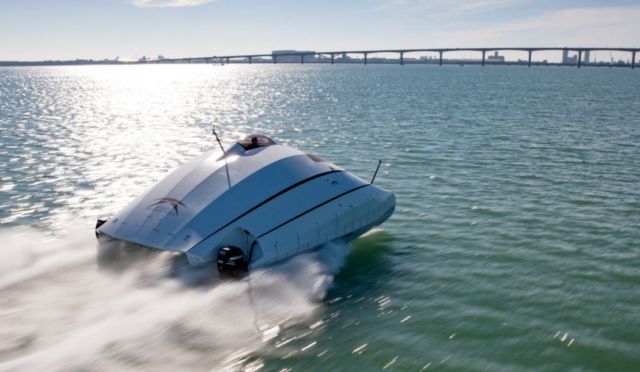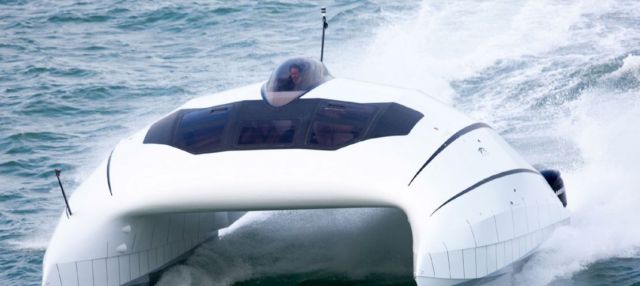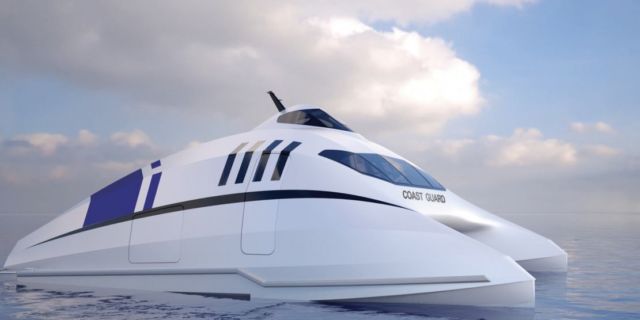 source Advanced Aerodynamic Vessels