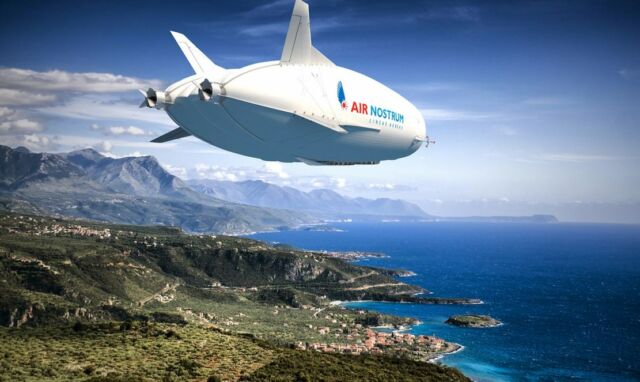 Air Nostrum Group reserves ten 100-seat Airlander 10 aircraft, for operations on regional routes, cutting flight emissions by up to 90%.
Hybrid Air Vehicles (HAV), a UK-based leader in sustainable aircraft technologies, today announces an aircraft reservation agreement with one of the largest regional airlines in Europe, Air Nostrum Group, for HAV's pioneering hybrid aircraft – Airlander 10. Operations are set to begin from 2026 onwards.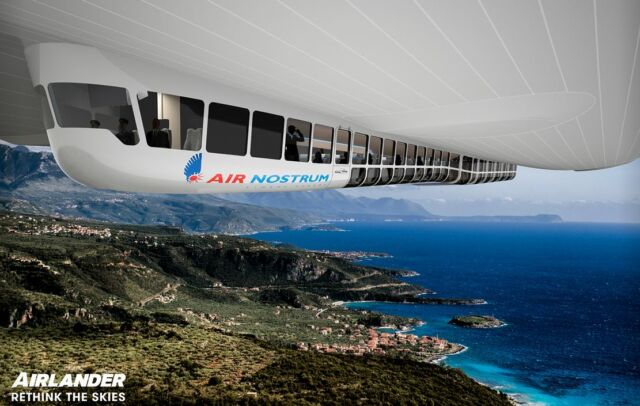 Conceptional Airlander 10 aircraft flying over Kardamyli, Poloponnese, Greece
The landmark partnership sees Air Nostrum Group reserve ten 100-seat Airlander 10 aircraft for delivery from 2026 onwards, with a view to begin operations as launch airline.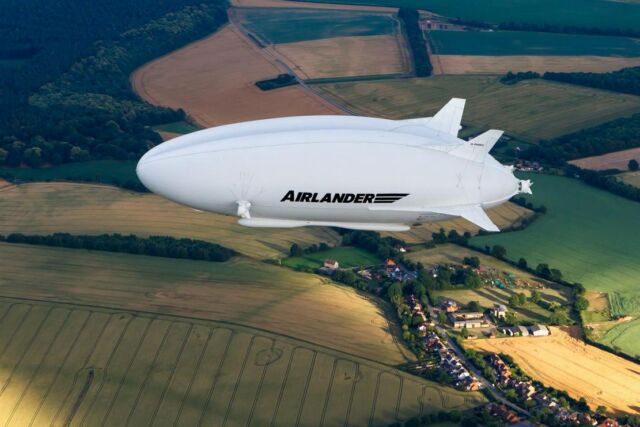 While the Air Nostrum Airlander 10 fleet is set for initial operations across Spain, HAV plans to launch production of the aircraft in South Yorkshire UK, this year, creating thousands of skilled jobs in green aerospace technologies and supporting levelling up across the region.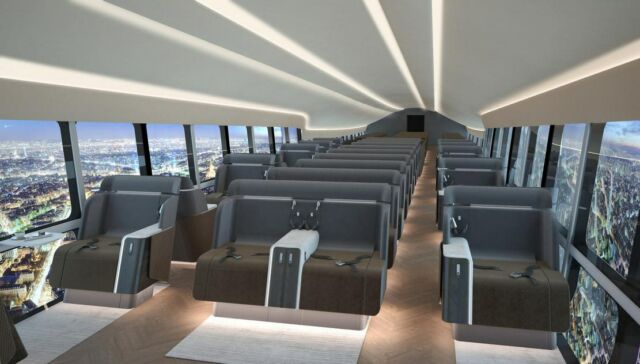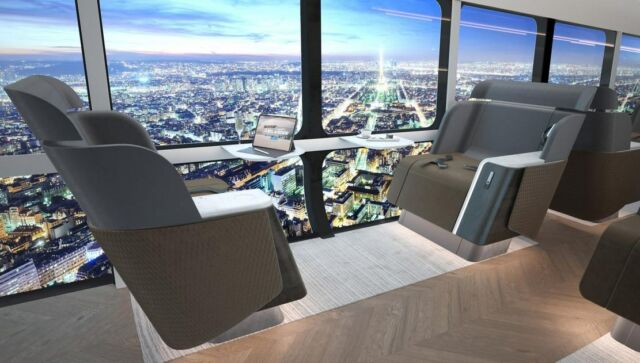 source Hybrid Air Vehicles