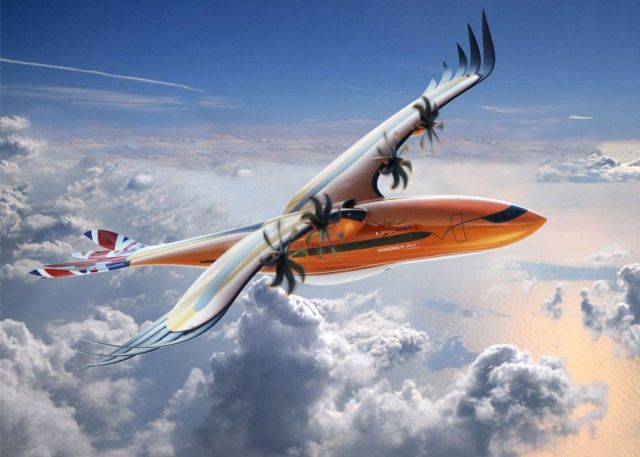 Airbus' Bird of Prey aircraft concept is taking "feather-tipped" wing inspired from eagles.
Airbus Bird of Prey concept features hybrid-electric design with individually controlled feathered wings.
Designers at Airbus are trying to provide an insight into what the future of aviation will look like.
Martin Aston, a senior manager at Airbus, said:
"Our Bird of Prey is designed to be an inspiration to young people and create a 'wow' factor that will help them consider an exciting career in the crucially important aerospace sector.
One of the priorities for the entire industry is how to make aviation more sustainable – making flying cleaner, greener and quieter than ever before.
We know from our work on the A350 XWB passenger jet that through biomimicry, nature has some of the best lessons we can learn about design."
We're always looking for pioneering new ideas – what would your aircraft be inspired by? https://t.co/HOfecb8X06 pic.twitter.com/0zXOr5znJv

— Airbus (@Airbus) July 19, 2019