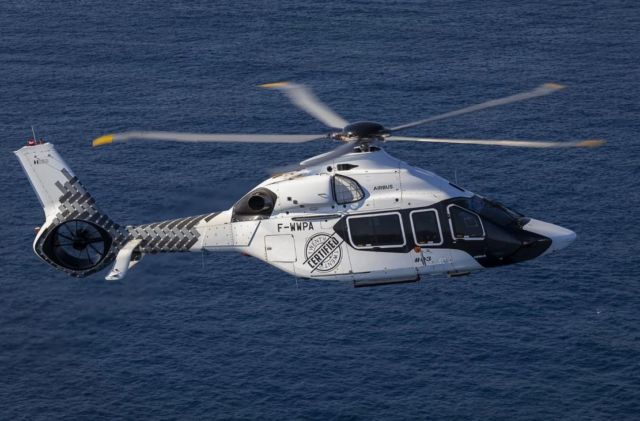 Airbus Helicopters' multi-role twin engine H160 has been granted its type certificate by the European Union Aviation Safety Agency (EASA).
The company is expecting FAA certification to follow shortly prior to first delivery to an undisclosed US customer later this year.
EASA Certification Director Rachel Daeschler said:
"The successful completion of the H160 Type Certificate is the result of several years of tremendous work and efforts accomplished jointly by the involved technical teams of the Agency and Airbus Helicopters in a remarkable fruitful cooperation spirit. It is the result of thorough design and testing efforts, to ensure the highest safety standards are reached. The design of the H160 makes it suitable for a wide range of versatile missions. It is also one of the most environmentally friendly with respect to fuel consumption and one of the quietest helicopters of its class.
My personal appreciation and warmest congratulations are conveyed to the involved technical staff who continuously showed high commitment for constructive collaboration to overcome the challenges inherent to this type certification project."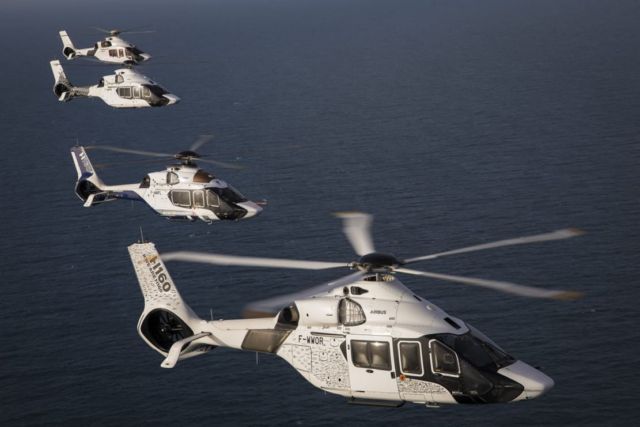 Bruno Even, Airbus Helicopters CEO, said:
"We are proud that the H160 has received its EASA type certificate. This achievement represents years of hard work designing, industrializing and defining the support ecosystem with our suppliers and partners and I would like to thank everyone who has dedicated their time and energy to turning this next generation helicopter into reality. I now look forward to the H160 entering into service and offering its innovative features that bring competitiveness alongside additional comfort and safety to customers worldwide."
Images credit Airbus Helicopters
source Airbus Helicopters